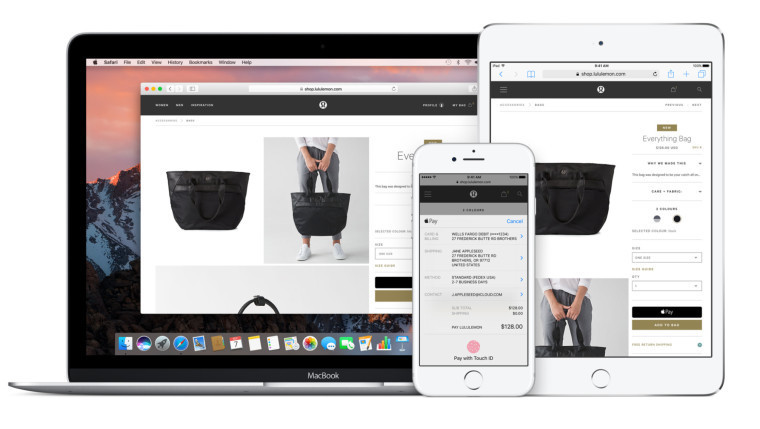 Apple has begun to roll out Apple Pay on the web following its official release of iOS 10, which allows users to make purchases from websites using Apple's payment service and Touch ID fingerprint authentication. This feature can be used on device models newer than and including the iPhone 6, the iPad Pro, the iPad Air 2 and the iPad mini 3.
The company markets Apple Pay as a simple method to pay with credit and debit cards in both physical and online storefronts. Additionally, it prevents users from having to create or log in to separate accounts on individual websites.
In terms of privacy and security, Apple Pay uses a device-specific number and unique transaction code for purchases. Apple's website states, "Your card number is never stored on your device or our servers, and when you pay, your card numbers are never shared by Apple with merchants."
Websites such as Time Magazine, Wayfair and SquareSpace have all recently added support for Apple Pay on their websites. A growing number of other restaurants, shops and convenience stores already accept Apple Pay as a form of payment including Whole Foods, Duane Reade and Walgreens.
Apple released iOS 10 on September 10 after announcing a beta version at its WWDC 16 conference this past June. Other notable features of the mobile software release include a redesigned lock screen, improvements to Siri and an updated keyboard experience.
Apple Pay will also come as a feature on macOS Sierra, the latest version of Apple's desktop software, when it is released on September 20. Authentication will work in the same way, with users having the option to use it via Touch ID on compatible iPhones and Apple Watch devices.
Source: MacRumors