Apple announced today that its Health Records feature within the Health app is now live in the U.K. and Canada. The capability now allows iPhone users in those countries to store and view their medical information in a central repository.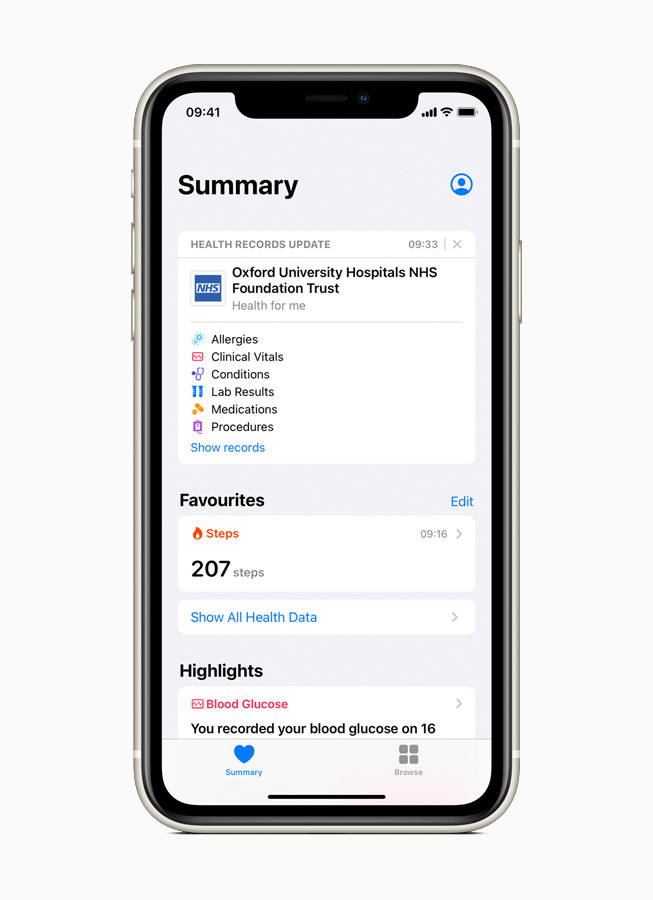 The feature is designed to gather medical data from various healthcare institutions and store the records within the Health app. The first healthcare institutions to roll out Health Records to their patients are the Oxford University Hospitals NHS Foundation Trust and Milton Keynes University Hospital NHS Foundation Trust in the UK. In Canada, the feature is available to the patients of Women's College Hospital, St. Joseph's Healthcare Hamilton, and Mackenzie Health, all located in Ontario.
Apple noted that there are over 500 institutions in the U.S. now that support Health Records, representing 11,000 providers. The Cupertino-based tech giant aims for the feature to help patients save time and effort in locating their health data from multiple sources.
All medical records are encrypted on Apple's devices and protected with the user's passcode, Touch ID, or Face ID. Over the next few months, Apple plans to enlist more healthcare providers in the UK and Canada.