Claim your complimentary free article today, before the offer expires.
What's it about?
Out with the 4G in with the 5G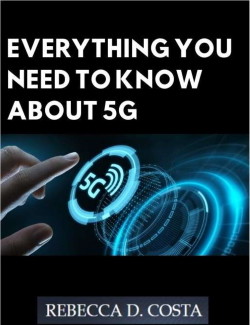 Whether we're talking speed, latency, connectivity or power, it turns out there are well-founded reasons 5G is generating so much excitement. 5G networks are destined to change the way we work and live.
Yet, for all the upside, many experts are beginning to wonder if 5G is more hype than reality.
So, who's right? Is 5G likely to be an overnight disruption? A sudden tsunami that hits businesses and consumers everywhere all at once? Or will it be a gradual transition over a longer span of time? One we can comfortably ease into?
Download today!
How to get this free resource:
Complete and verifiable information is required in order to receive this offer. If you have previously made use of these free offers, you will not need to re-register. While supplies last! Please ensure you read the terms and conditions to claim this offer.
>> Everything You Need to Know About 5G - free download
Offered by Rebbeca D. Costa, view her other free resources. Limited time offer.
---
Not for you?
That's OK, there are other free eBooks on offer you can check out here, but be aware that these are all time-limited offers. If you are uncomfortable sharing your details with a third-party sponsor, we understand. Or via our preferred partner:
No, your privacy was not breached at NordVPN (see why).
How can I disable these posts? Click here.
Disclosure: A valid email address is required to fulfill your request. Complete and verifiable information is required in order to receive this offer. By submitting a request, your information is subject to TradePub.com's Privacy Policy.