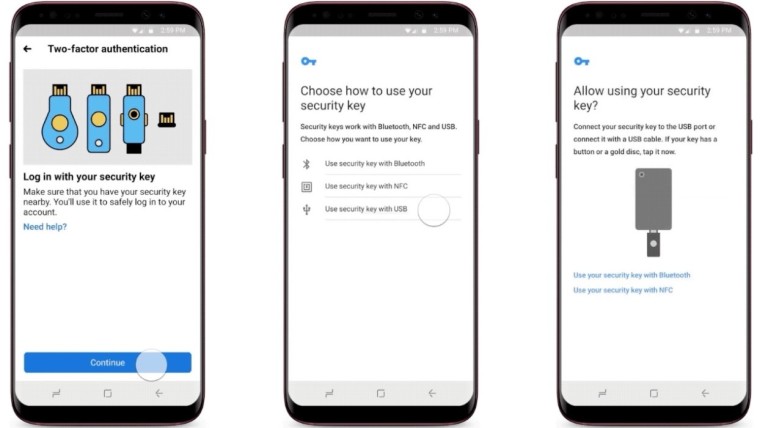 Facebook has announced that it's expanding support for hardware security on its platform, specifically by bringing it to its mobile apps. Up until now, it's already been possible to use hardware security keys as a step in two-factor authentication (2FA) when signing in on a desktop device, but now Android and iOS users can get the same level of security.
Two-factor authentication has long been an option for signing in on mobile devices, but you'd have to use a dedicated authentication app like Microsoft authenticator or SMS verification codes. If you choose to use a security key now that the ability is there, Facebook supports both USB hardware keys or ones that use NFC or Bluetooth to connect to your phone.
Hardware security keys, or tokens, are often based on standards developed by the FIDO Alliance, and they've been growing in popularity as an additional security step. Microsoft added support for physical security keys in Windows Hello back in 2018, and we've seen more and more services support them.
You can set up physical security keys in the Security and login section of Facebook's settings. Once you do, when Facebook requires you to authenticate, you'll need to insert the security key into the USB port on your phone or connect it via Bluetooth or NFC to sign in. Since you need to have the key with you, this should help deter others from signing into your account without permission.