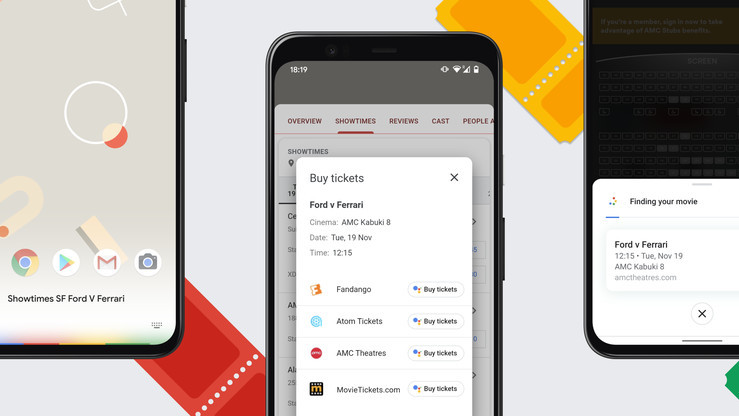 Google has announced that its Duplex technology, which was previously shown off making automated reservations at restaurants, can now complete online tasks for you. Right now, the feature is limited to ordering movie tickets, but in an upcoming update, users will able to rent out cars.
Renting tickets with Duplex is very easy, just issue a command such as "Hey Google, showtimes for [movie] in Phoenix this weekend." Google will then offer a selection of cinemas to choose from and a selection of showing times, once you've picked your options just hit "Buy tickets". From there you'll be taken to the ticket purchase page which Duplex will be able to manage on its own.
The new feature is compatible with 70 cinemas and ticketing services including Fandango, MovieTickets.com, AMC, and MJR Theaters in the U.S., and ODEON in the U.K. It's not quite clear whether the feature is restricted to these two countries or if it's available in other countries too, the number of partners does suggest that some other countries will be able to use the technology too.
As mentioned earlier, Duplex for the web will not be restricted to buying movie tickets. In an upcoming update, which Google provides no timescale for, users will be able to use Duplex to place orders for car rentals too.