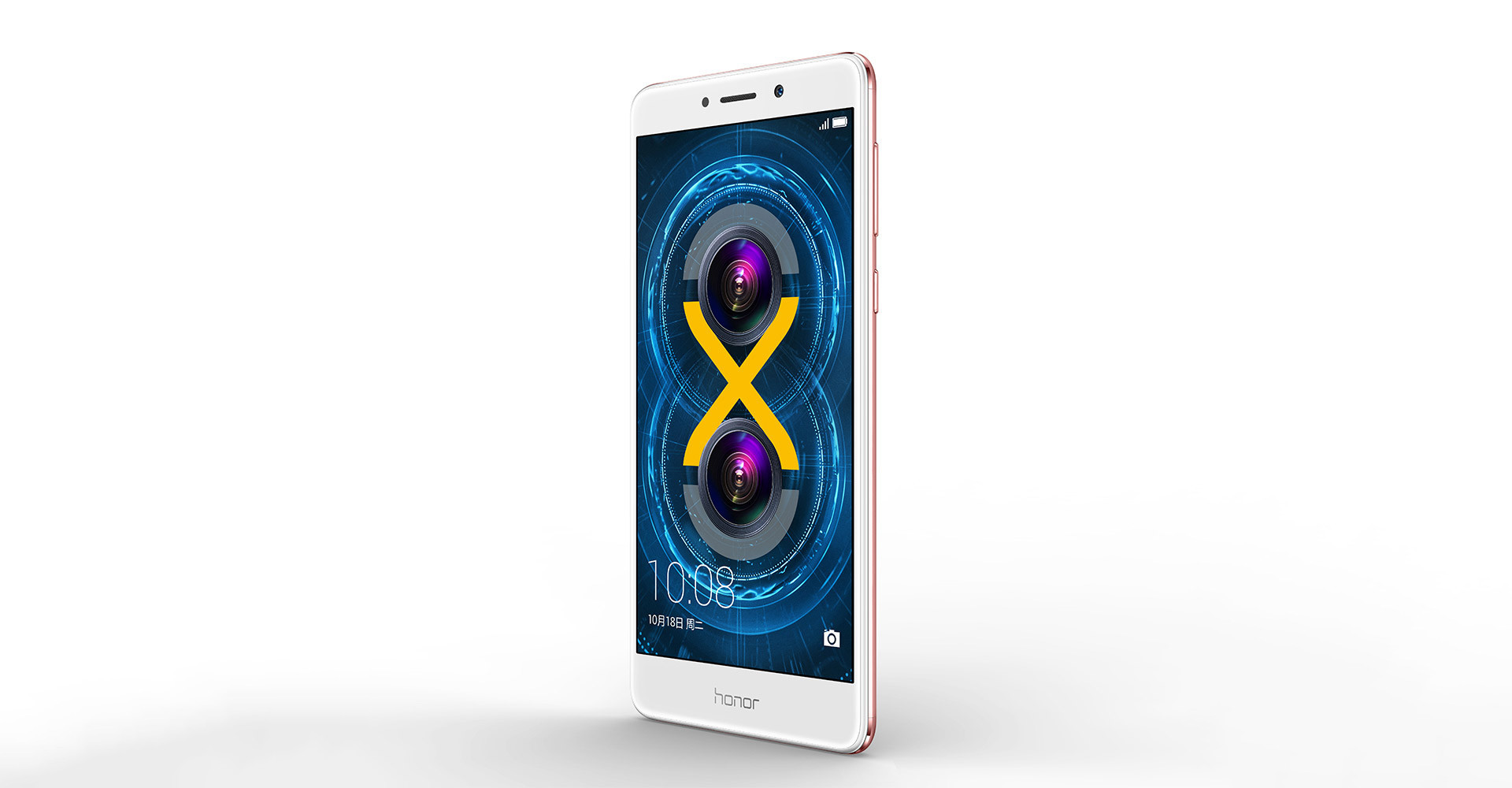 Nearly a year ago, Honor launched its 5X handset at CES 2016. The handset offered a fairly complete set of specifications at an affordable price. While the 5X is still an excellent purchase nearly nine months later, the company has announced its successor with the Honor 6X.
The Honor 6X looks to improve on its predecessor's offerings by upping the ante and offering more for the consumer's dollar. While the 5X offered a fairly nice design, we can see from the image above that the 6X is refined. It takes a more modern approach with its 2.5D 5.5-inch 1080p display and curved metal edges. But the real highlight is in the rear where the sub $200 device offers a fingerprint reader and dual camera (12MP and 2MP) setup.
The 6X will arrive in China and start at an impressive ¥999 (roughly $150 USD) for the 3GB/32GB model. If you are looking for a bit more, you can opt for the 4GB/64GB model for ¥1299 (roughly $190). Unfortunately, there is no word yet whether the Honor 6X is destined for the United States or other parts of the world, but judging by Honor's aggressive push to become more global, I wouldn't be surprised if we see a global variant of this arrive at a later date.
Source: Honor via Android Authority