Microsoft released the Windows Phone 8.1 Update 1 Preview for Developers a couple of days ago, but HTC devices were cut out of the loop. Now, a statement from HTC casts further doubt on the future availability of GDR1 on at least one current-gen WP8 device..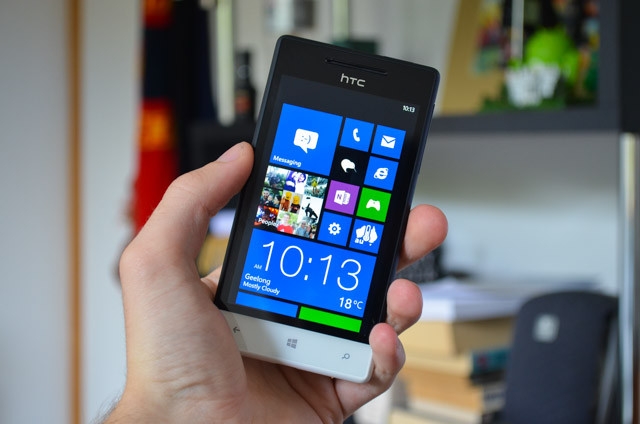 When the lack of updates was noticed on HTC devices, the explanation originally came from Microsoft's support forums. According to the Preview Wiki, some devices (read HTC) had outdated firmware which was blocking the upgrade to Update 1. These devices were set to receive the update once it became publicly available to everyone else.
Later on, Microsoft issued a comment to Windows Phone Central, saying they, alongside HTC had "identified an issue and are actively working to fix it". Delivery of the updates would be restarted once "the issue" was fixed. The lack of details and involvement of HTC in this process once again pointed to firmware problems, but also gave us hope that the Developer Preview may land on HTC phones in the near future.
Now HTC has confirmed some of this info, but they've also cast some doubt as to which devices will actually get Update 1. Responding on a support forum, a HTC representative said the company is working to fix the issues pertaining to the HTC 8X.
However, the person went on to mention that the HTC 8S will not be receiving Update 1, due to the fact that its hardware "does not meet the criteria". The translation is a little foggy, so it's not clear if this only refers to the Developer Preview, or GDR1 as a whole.
Unfortunately, the latter seems to be more likely. HTC seems to be dropping support once again for one of its current-gen devices. It's true the 8S was only sold in small numbers, however dropping support for a phone that's less than two years old is bound to anger its customers.
This isn't the first time HTC has pulled a stunt like this, with the company having dropped support for a number of its previous, though not outdated, devices. Users have responded with heavy criticism and the company is losing its credibility in the market as a result.
We've contacted HTC on this for further clarification and we'll update the article accordingly.
Source: HTC via BackPage News forum