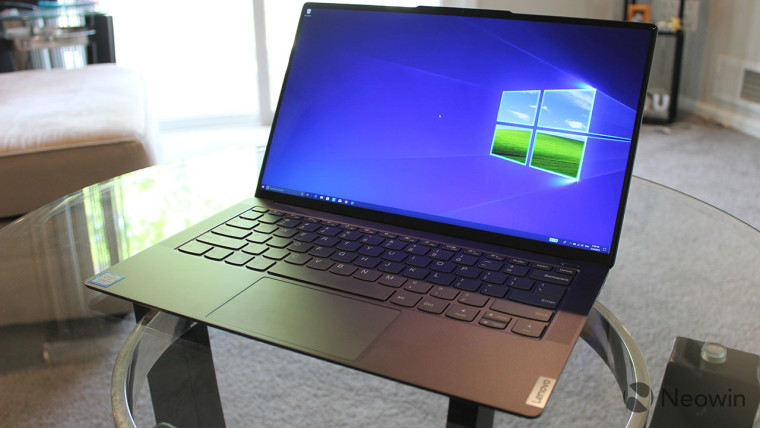 Announced at CES this year, Lenovo's IdeaPad S940 is called the Yoga S940 outside of the U.S. It's called IdeaPad here because, well, I don't know. It goes against the company's new branding, which defines Yoga as premium.
And this is definitely a premium PC. In fact, I love just about everything about it. It has a 14-inch screen in the body of a 13-inch laptop, with its 90% screen-to-body ratio, and that screen is beautiful is 4K resolution and Dolby Vision HDR. But anyone can do that. This laptop also has contoured glass wrapping around the sides of the 2.4mm side bezels, making it look even sleeker. It's just so sexy.
The stunning Dolby Vision screen is paired up with Dolby Atmos speakers for an immersive media consumption experience. It has two speakers above and two speakers below the keyboard.
There are also what Lenovo calls AI sensors, which are located in the sort of reverse notch above the screen. These will tell you if someone is looking over your shoulder while you're working, and they can even switch content to another screen if you look away.
Check out the unboxing video below:
Make sure to subscribe to Neowin on YouTube! It's the best channel in the universe!