Ever since business magnate Elon Musk took over Twitter back in late October last year, many Twitter users have flocked to Mastodon, a decentralized social media platform. It has steadily gained users, reaching one million in November and 2.5 million shortly after.
However, it seems that the Mastodon hype has officially peaked, as the platform's active monthly user count fell to 1.4 million by late January. This means that Mastodon now has nearly half a million fewer total registered users compared to the beginning of the year.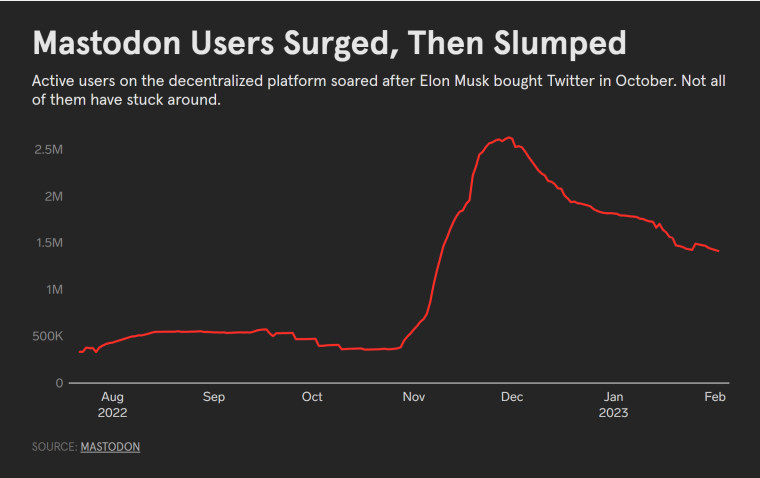 As Wired points out, this drop could be due to many users complaining that Mastodon is difficult to use. "There is no quick guide to start, so you are on your own to wade through Mastodon's quirks," said Jesus Diaz of Fast Company. "And there is no way to easily discover content that interests you either. Twitter's sign-up process prompts users to pick general areas and subtopics of interest, which instantly generates a customized timeline."
Mastodon is a network of decentralized servers located all around the world. Given that different servers have different rules, it can be difficult to choose one to join and know the types of content that you can post. It can also be tricky to find certain users.
While the game is not over yet, it clearly seems that it will take some time for Mastodon to become a true contender for Twitter.
Source: Wired