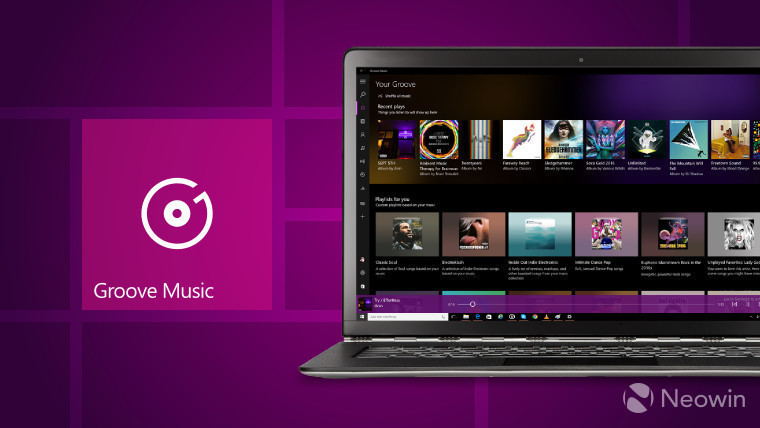 Microsoft is making it easier for Windows 10 users to enjoy new music with the launch of a range of features in its Groove music app, which now has over 40 million songs to choose from. The new features were made available as a preview to Windows Insiders in the Fast ring last month, and to those in the Slow and Release Preview rings more recently.
Now, though, all Windows 10 users have access to the improvements, as Microsoft has updated the app for everyone else too. Microsoft's Ellen Kilbourne said the company has "listened to your feedback telling us you want more discovery features in the app, and we've tried to make it a lot easier to find music you love".
There are two key elements to Microsoft's efforts to improve music discovery on Groove. First up, there's a new feature that will benefit Groove Music Pass subscribers.
The Explore pane now offers a wide range of playlists, which Kilbourne says are "curated by our own Groove editorial team, and by a team of expert providers". The playlists can be browsed according to activity (Dinner Party, Driving, Workout...), mood (Chill, Rage, Romantic...), or genre, and can be streamed or saved for offline play.
That feature will be available first in the US, UK, Canada, Germany and France, and only on Windows 10, but she adds: "Tell us you love this feature and we'll bring it to more devices later this year."
There's also a big new feature which benefits not just Groove Music Pass subscribers, but also those who use the app to listen to their own music stored on OneDrive.
Known as Your Groove, it automatically creates personalized playlists based on your existing music collection, using...
...a variety of factors such as your use of Groove (e.g. top plays, recent adds), musical metadata (e.g. mood, genre, era), information about the world of music around you (e.g. recent releases, who is on tour, critical reception), and common music-related activities (e.g. focusing at work, getting a party started).
These auto-generated playlists are regularly refreshed - "every few days" - but if you find one that you like, you can save it to ensure that you can listen to it again later.
Those with Groove Music Pass subs get an added benefit, though, as Your Groove will "mix in some recommendations of new songs you may like based on what you already have in your collection". Kilbourne says that "the more music you add to your collection, the higher quality and variety of Playlists for you we will be able to generate".
The update also brings a range of additional improvements and fixes, including:
Files opened in Groove from other applications (e.g. email) now continue playing in the background.
The app now skips queuing up unplayable tracks when playing album/artist so your now playing queue is clean and tidy.
We fixed the keyboard shortcut to support ESC to exit full screen now playing.
We addressed a perf issue when playing a large playlist.
We now attempt to recover from situations where playback appears "stuck".
We added even more telemetry around playback as we continue to improve quality.
We made some changes to improve the playback reliability for Groove Music Pass content in offline scenarios.
Source: Microsoft via @ellenment