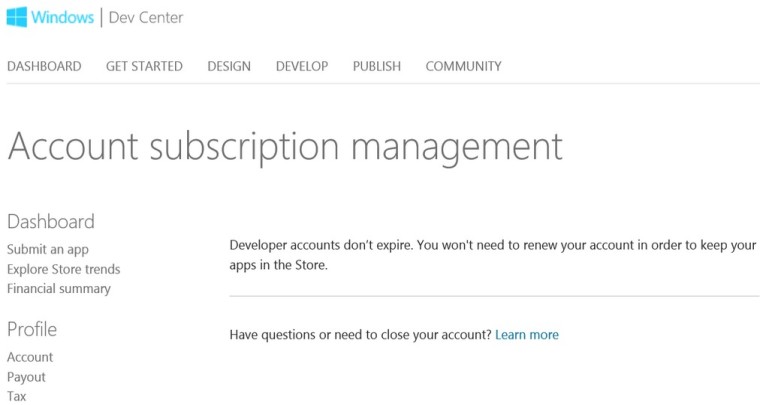 Prior to today, if you were a developer of Windows and Windows Phone apps, you had to pay an annual fee to keep your account active and to be able to submit apps to the various stores. Well, it looks like Microsoft has now decided to drop the annual charge.
If you login to your Dev Center account, you will see that your account no longer expires, which will likely make many fans happy. Charging developers to create products for your platform seems a bit backwards considering that a platform thrives by the quality of its apps; by removing the barriers to entry for developers, it will hopefully make it more appealing for them to join the platform.
This also has an important aspect in terms of apps in the store too because prior to this change, if you dev account expired, your apps would be pulled from the stores. So, with dev accounts never expiring, the apps will always be available.
This is one more way that Microsoft is trying to attract developers to its platforms and removing an annual fee is a great way to keep these folks happy.
Source: Microsoft | Thanks for the tip Greg!