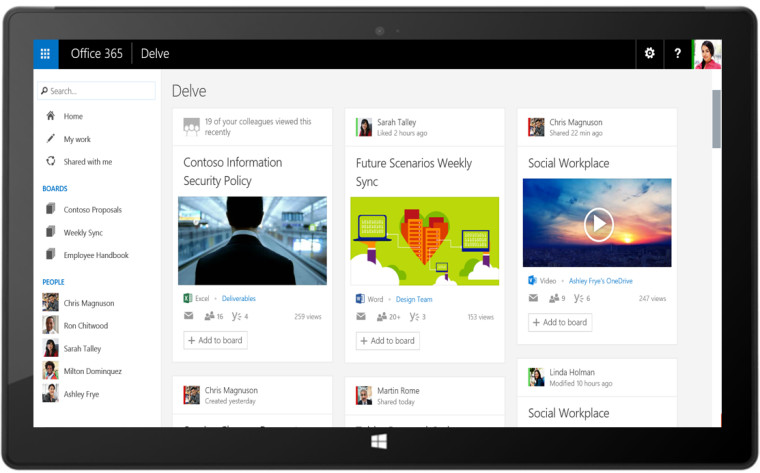 Office Delve, the content discovery tool that is available for Office 365 users, was launched last year and has received new features from time to time. With the latest release, Microsoft has brought a couple of user centric updates to Delve alongside the launch of mobile apps.
Users can now search information related to specific users such as posts or trending topics with the profile based search and discovery feature. Profiles can be viewed in full on devices with any screen size thanks to the newly introduced responsive design. Profiles now provide detailed information such as the person's activity, contact details, recent work and their blogs.
Blogging is the other new item that has been added to profiles using Office 365's core features such as Office 365 Video, OneDrive for Business and the ability to embed links on Yammer. Users can edit, publish and view their posts on mobile devices as well. Microsoft expects to launch many tools that utilize the authoring canvas introduced in the Office Delve blogs.
In addition to the responsive mobile website, Office Delve can now be accessed using native apps on Android and iOS. Microsoft has said that a universal app for Windows based devices is in the works and will be released soon.
The Office Delve apps are already available in the Apple App Store and Google Play Store for iOS 8+ and Android 4.4+ devices respectively.
Source: Office Blog | Image and video via Microsoft