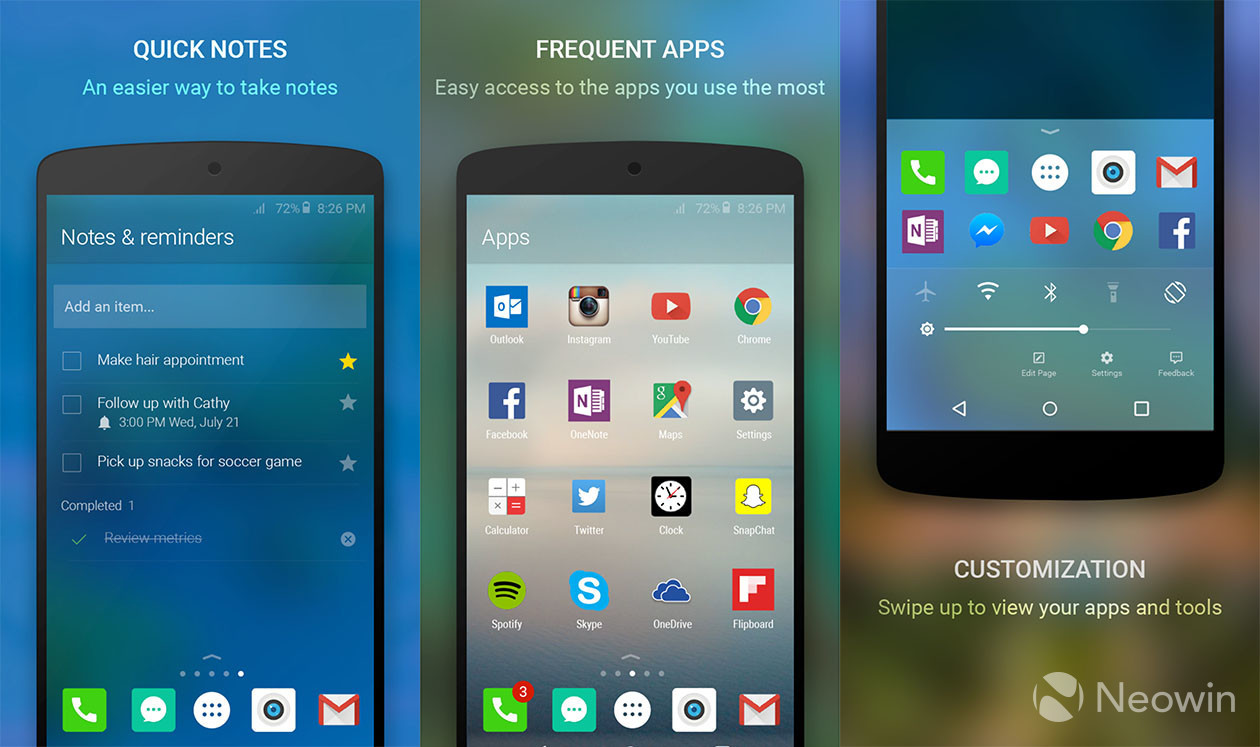 Today, the Microsoft Garage project Arrow Launcher received a small update with some new features, bringing it to version 1.2.0.22356. Features include the ability to sync reminders from Wunderlist, reverse Apps ordering, and privacy features on the Recent page.
With new features rolling out so frequently, Microsoft Garage continues to strengthen its Android offerings. With Arrow Launcher, Next Lock Screen, and Hub Keyboard, a user can create an entirely Microsoft-based ecosystem on their device.
The news also comes a day after Hub Keyboard showed up on iOS. Of course, you shouldn't expect Arrow Launcher to show up on iOS any time soon, as Apple's mobile OS doesn't currently allow for third party launchers.
You can download the Arrow Launcher right here. If you want to see what it looks like when an Android device uses the Arrow Launcher, Next Lock Screen, Hub Keyboard, and other Microsoft services, check out our hands-on.
Source: Google Play via MSPU