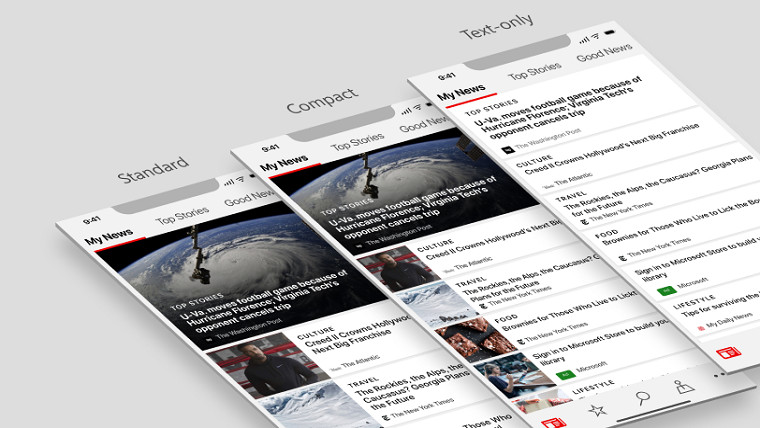 Microsoft has announced a new update today for its News app for Android and iOS devices, owing to a popular request from its users. The update introduces the ability to change the layout of the news feed to standard, compact or text-only view.
The new change is the latest redesign for the news aggregation app since it was released in June of last year as a rebranding of the legacy MSN News app. According to Lance Lee, Senior Program Manager for Microsoft News, the team behind the app has since received plenty of suggestions from users requesting the ability to choose a layout for their news feed.
Regarding the new design, Lee wrote in a blog post:
We're committed to delivering a great news app and strongly believe that listening to our customers helps create a better experience. Therefore, we're excited to announce today the new Layout Choices for your news feed available on your phone.
Lee explains that users can either select a more modern experience with the standard layout or opt to view more stories with the compact or text-only view. To choose a layout, simply go to the settings menu and tap on the options at its bottom.
The updated Microsoft News app is available to download from the Google Play Store and Apple App Store.
---
What do you think of the new layout options for Microsoft News? Let us know in the comments below.