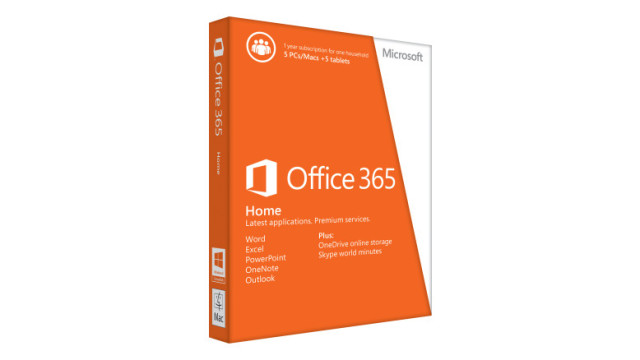 Microsoft seems to be establishing a solid business model for Office 365 Home (previously known as Home Premium). The company launched the subscription-based consumer software service over a year ago and today the company announced it now has 4.4 million paid users.
Today's new update, part of Microsoft's latest quarterly financial results, shows that the company's slow switch from using stand alone software for its Office products to a monthly or yearly subscription model seems to be working. Today's numbers compared well to the 3.5 million Office 365 Home subscribers that it announced just three months ago in January.
Today's announcement does not take into account any subscribers that might have signed up for the new Office 365 Personal, the cheaper version of Home that launched earlier in April. Personal has a price of $6.99 a month or $69.99 a year, for access to Office software on one PC and one tablet. Home charges $9.99 a month, or $99.99 for a year, for up to five PCs and up to five tablets. The numbers also don't likely reflect the full impact of the launch of Office for iPad, which happened just a few days before Microsoft's fiscal quarter ended.
Microsoft also announced today that revenues from the business versions of Office 365 grew over 100 percent for the quarter, but specific numbers were not mentioned. It added that commercial seats nearly doubled for the service.
Image Credit: Microsoft