Microsoft opened pre-orders for HP's new Windows 10 Mobile flagship in the UK earlier this month, and it's now begun taking pre-orders for the device on its US store too.
In a statement two weeks ago, HP told Neowin that the Elite x3 would begin shipping via some channels in the US on August 29, while it would be available via its own web store from September 5. However, those who purchase from the Microsoft Store won't receive the device until September 12.
Microsoft has listed the Elite x3 priced at $799, which includes the Desk Dock accessory that supports Windows 10 Mobile's Continuum feature. This will allow owners to use a mouse and keyboard with the handset when connected to a larger display.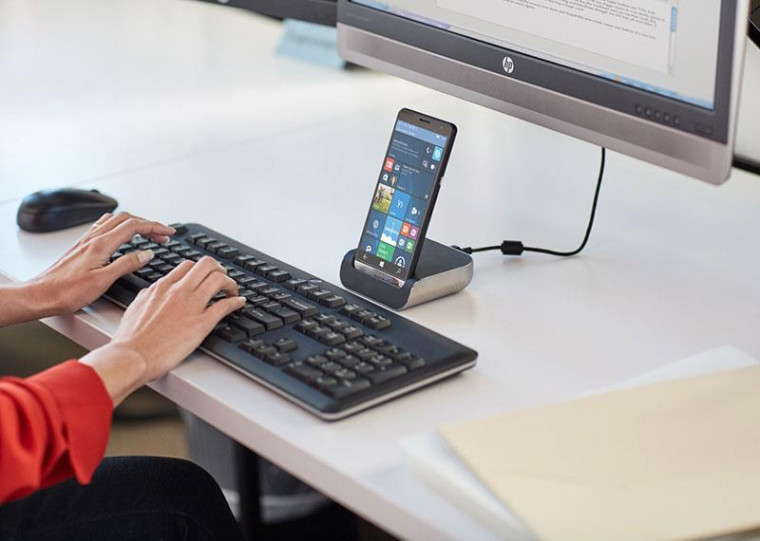 The Elite x3's key specs include:
5.96-inch AMOLED with Quad HD (2560x1440px) resolution, Corning Gorilla Glass 4, and anti-reflective coating
Quad-core Qualcomm Snapdragon 820 SoC
4GB RAM
64GB onboard storage (plus microSD card support)
16MP rear camera
8MP front-facing camera
Wi-Fi 802.11 a/b/g/n/ac
Bluetooth 4.0
NFC support
4G LTE connectivity
Optional dual-SIM support
USB 3.0 port with Type-C connector
Iris scanner
Fingerprint scanner
IP67 rating for dust- and water-resistance
MIL-STD-810G rating, assuring device protection for drops from up to 1 meter
Pogo pins
Qi wireless charging
4150mAh battery
161.8 x 83.5 x 7.8mm; 194g
However, before you place your pre-order, there are a few things you should be aware of.
First, HP says it's engineered the device with IP67 dust- and water-resistance, and rigorously tested the device to comply with the MIL-STD-810 rating, ensuring that it can withstand a drop onto a hard surface from up to one meter. However, the small print clarifies that MIL-STD-810 testing is "pending", and that IP67 testing is "pending" too, adding:
Test results are not a guarantee of future performance under these test conditions. Damage under the test conditions or any accidental damage requires an optional HP Accidental Damage Protection Care Pack.
Second, as we previously reported, the Elite x3 won't work on Verizon. The Microsoft Store listing notes:
Unlocked GSM cell phones are compatible with GSM carriers like AT&T and T-Mobile as well as with GSM SIM cards (e.g., H20, Straight Talk, Cricket Wireless, MetroPCS, and select prepaid carriers). Microsoft does not guarantee the performance of phones. Please check with your carrier of choice for phone compatibility. Actual data speeds will vary. Check with your network operator for details.
Third, while the Elite x3 has a fingerprint reader, which you can find on the rear of the device, it won't be supported at launch. Documentation on HP's site recently stated that the sensor "will not be enabled until OTA update in Fall 2016". While the Microsoft Store listing highlights the benefits of the fingerprint scanner, a footnote clarifies that "Fingerprint Reader software" is required "and planned in a future release".
And finally, bear in mind that while the Elite x3 offers virtualization software to allow users to securely run legacy applications via the cloud, this functionality will require a corporate HP Workspace subscription - so if you're buying the handset as a consumer rather than a business customer, don't expect to be able to use this feature.
Additionally, as with the fingerprint sensor, HP Workspace won't be available at launch either. The store listing says that a "HP Workspace software update for Windows 10 [is] required and planned in a future release".
You can find out more about the Elite x3 in our feature article from earlier this year, in which we also spoke to a HP executive about the handset's development.
Source: Microsoft Store