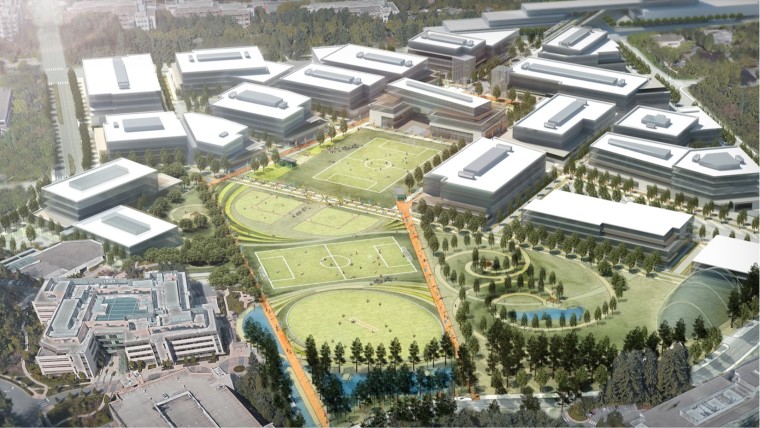 Over the last few years, the 'Right to Repair' movement has brought big tech companies like Microsoft under pressure. In the latest development, As You Sow, a watchdog that oversees the environmental impacts of e-waste has filed a shareholder resolution that urges Microsoft to embrace such policies that empower product repairability.
While Microsoft has in the past claimed that it cares for the environment with promises of building greener campuses (image above), As You Sow probably feels that doing so is not enough and the amount of e-waste produced by its products must also be reduced. And for doing that, the Right to Repair must be successfully implemented.
Here's what Kelly McBee, waste program coordinator at As You Sow, has said:
Microsoft positions itself as a leader on climate and the environment, yet facilitates premature landfilling of its devices by restricting consumer access to device reparability.

To take genuine action on sustainability and ease pressure on extraction of limited resources including precious metals, the company must extend the useful life of its devices by facilitating widespread access to repair.
Last year, Microsoft had announced that it intends to be carbon neutral by the end of this decade and McBee decided to take a slight dig at it:
For Microsoft to authentically pursue its commitment to be carbon negative by 2030, it must make it easier for consumers to repair their device than to buy a new one.

An important first step will be the company considering the public provision of repair tools, parts, and instructions, as this resolution and current federal legislation outline.
Microsoft is clearly not in favor of this and has generally opposed the idea. The company allegedly even views such a law as an "existential threat".
Source: As You Sow