Microsoft published its latest quarterly earnings today, revealing solid financial performance for many areas of its business. Its Surface range was a particular success, with revenues rising by a remarkable 61% to $1.1 billion, which the company said was "driven by Surface Pro 4 and Surface Book", the latest additions to its Windows 10 range.
But - unsurprisingly - it was another disastrous quarter from Microsoft's phone business. The company reported that phone revenue decreased by 47% or $662 million - but this decline is brought into even sharper focus when you consider the fall in device sales figures.
In its 10-Q submission to the SEC, Microsoft reported that it had sold just 2.3 million Lumia handsets last quarter, compared with 8.6 million sales during the same quarter a year ago, which means that Lumia sales have plummeted by 73% year-over-year, and by 49% compared with last quarter's 4.5 million sales.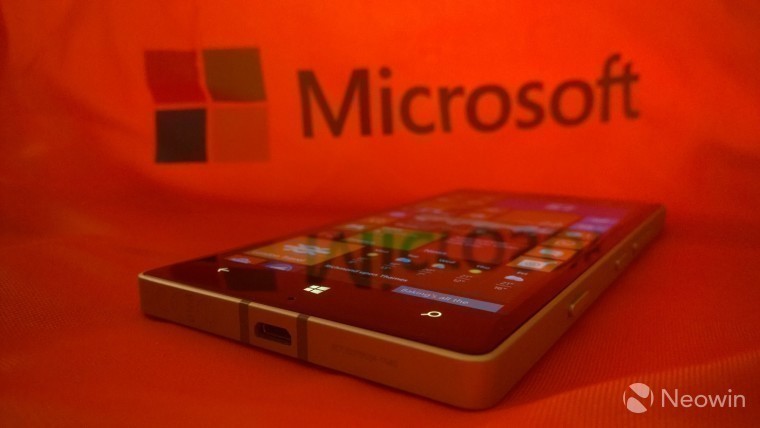 Unsurprisingly, sales of Microsoft's non-Lumia handsets - i.e. its low-cost feature phone range, inherited from Nokia - also declined, falling to 15.7 million last quarter, compared with 24.7 million a year ago.
The fall in Lumia sales looks set to continue as Microsoft phases out its older Windows Phone 8.1 devices, and begins to focus on sales of its much smaller Windows 10 Mobile range, which now includes just four handsets.
But while Lumia sales have continued to decline considerably over the last year, there's little evidence that the company's hardware partners are making up the difference in Windows phone sales. Microsoft's Lumia range has consistently accounted for more than 96% of all Windows phones in use over the last twelve months, indicating that sales of its partners' devices remain negligible.
With Microsoft's own handset sales collapsing, and total Windows phone sales now making up just 1.1% of the smartphone market according to Gartner, things aren't looking good for Microsoft's mobile platform.