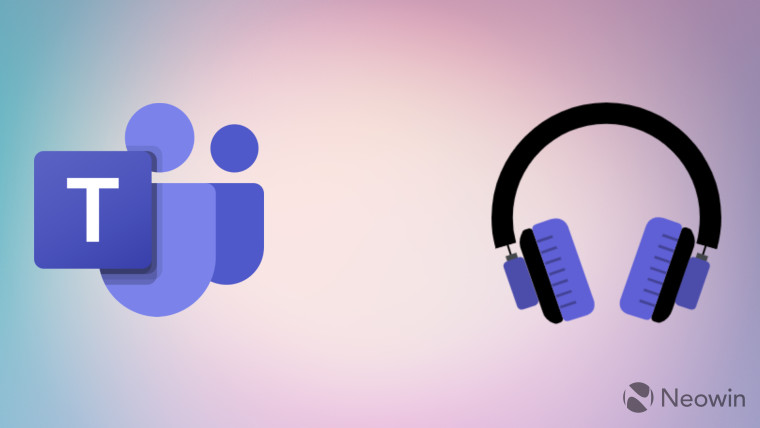 In March, it was revealed that Microsoft Teams would soon add support for spatial audio to its online conferencing service. It might have taken a bit longer than expected, but today, the company announced that the new audio feature is generally available for desktop Teams users.
In a blog post, Microsoft stated that Teams users just need to go into the app's settings, then click on the Devices selection, and then tap on the Spacial Audio slider to enable the feature in the Gallery view. It added:
Please note that you will need a stereo-capable device such as wired headsets or stereo-capable laptops. Bluetooth devices are currently not supported due to protocol limitation. Next generation LE Audio with stereo-enabled Bluetooth devices will be supported.
So what is spatial audio? In the most basic terms, it simulates what it's like to be in a real group of people who are talking to each other. People can usually keep track of who is speaking in a real-world setting, and the new spatial audio support simulates that with stereo speakers:
Teams Spatial Audio aligns the perceived audio location of each participant with their video representation to make it easier for users to track who is speaking, to understand better when multiple speakers are speaking at the same time, and to lower meeting fatigue and cognitive load.
The blog post mentioned that if a Teams meeting has over 100 participants, and some of those users are moved to a satellite server, the spatial audio support won't be available to those specific users for now. Future support for satellite server users is planned, however.
Also, users won't be able to receive music in Teams when spatial audio is turned on for now, but again, that will change in a future update. Finally, Teams meetings in Live Interpretation mode will get the main floor audio and the interpreter audio at the same volume when spatial audio is turned on. Volume control will be added for Live Interpretation mode at a later date.