The last full week of May brought us Microsoft's Build conference, a date for the Xbox and Bethesda E3 event, and a tease for what Satya Nadella calls "one of the most significant updates to Windows of the past decade". You can find info about that, as well as much more below, in your Microsoft digest for the week of May 23 - 29.
Build 2021
Microsoft held its annual Build conference as usual, at the end of May, and to perhaps nobody's surprise, it was more focused on Azure and developer tools than Build from say, 2011.
In terms of announcements, there's the fact that you can run Linux GUI apps on Windows, a feature which isn't quite GA yet – despite Microsoft's wording -, and which has been available to Insiders for quite a while. Naturally, it's still confined to Insider builds for now.
As far as enhancements go, the Microsoft Graph has gotten a boost in capabilities, with new search features for orgs, the introduction of a unified search tool for enterprise called Microsoft Search Federation – which brings together Microsoft Search proper and Azure Cognitive Search -, and much more.
On the Power Platform side, Power Automate and Power Apps have gotten enhancements of their own, from the GA of a new process mining mechanism – dubbed Process Advisor -, to the ability to provide additional insights and even a new stand-alone Power App Developer plan.
Power BI itself gained the ability to embed Power BI analytics reports in Jupyter Notebooks (in preview), Power BI Premium got a set of Automation APIs meant to ease the creation of development pipelines making use of Azure DevOps, Azure Pipeline, and other similar tools.
Going back to the Power Platform for a bit, some low-code updates have been unveiled too, with Power Virtual Agent offering an improved experience when building chatbots, and the introduction of event-driven dynamic dialogs to handle context switching. Sticking to low-code, Power Fx, Microsoft's low-code programming language is now able to leverage OpenAI's GPT-3 model.
In terms of other dev-relevant announcements, OpenJDK has now reached its GA phase, and support for Apple Silicon was added to .NET 6 Preview 4.
It wouldn't be a Microsoft conference without at least some mention of Azure, and that was indeed the case with this year's Build as well. For one, there's the preview of Azure Machine Learning managed endpoints, the GA of Document Translation (in Azure Cognitive Services), PostgreSQL and MySQL data governance support in Azure Purview via Azure Database, and so much more.
And to expand on its sensitive data storing capabilities, Microsoft also announced Azure Confidential Ledger, a new managed service – currently in preview -, which the company says is the only one on the market powered by confidential computing via a Trusted Execution Environment. Additionally, the Redmond giant states the service is tamper-proof.
To wrap things up with other statements from the Redmond firm, Microsoft says that Edge 91 will be the best-performing browser on Windows 10, thanks to its startup boost feature (which loads some core Edge processes in the background), and sleeping tabs, allowing folks to save up to "82% of memory usage" by putting inactive tabs to sleep. This feature is of course, configurable.
Additionally, there are improvements and new features for Windows Terminal 1.9, namely its preview variant, which now supports something called Quake Mode. By pressing Win + `, you can bring up the quake window on the top half of the screen, bypassing the need to search for Terminal in the Start Menu or click a pinned taskbar icon. You do need to be on a Dev channel build for this to work though.
And speaking of added features, Teams, the company's 'chat-based workspace' solution, added support for new viewing modes, the ability to set break room timers, search support for the participant list, an expansion of calling plans, group chats with up to 250 users from different organizations, and so much more.
Microsoft also announced features like Together mode extensibility, a unified method to build extensions for Outlook and Teams, a new Developer portal for Teams, and other features, either in preview or coming soon.
A combo showcase
Last week, there was confirmation that Xbox and Bethesda will be holding a joint E3 showcase, though no more details were revealed at that point. This week, Xbox Marketing head Aaron Greenberg penned an article on Xbox Wire, revealing that the Xbox & Bethesda Games Showcase is set for June 13 at 10AM PT (that's 1PM ET, or 6PM BST). Lasting about 90 minutes (which isn't too dissimilar from previous years' runtimes), the event will highlight everything Xbox, ranging from Bethesda's inclusion in the ecosystem, to new Xbox games, and more Game Pass experiences.
That said, we're still a couple of weeks away from the event, so it's worth mentioning that Xbox consoles have gotten Dolby Vision support on Apple TV, video podcasts on Spotify, and other enhancements. The Games with Gold for June have also been announced, with The King's Bird and NeoGeo Battle Coliseum already being available to claim. Shadows: Awakening and Injustice: Gods Among Us will be claimable later in the month.
If the above titles don't quite grab your attention, there are always the Deals with Gold to peruse, or maybe even the massive Flight Simulator patch that just dropped to check out. If you own the game, you'll want to download this, as it brings a laundry list of fixes and improvements to the sim game, dropping the install size from a hefty 170GB, to 83GB.
Next-gen Windows
At its Build conference this year, Microsoft dedicated a tiny sliver of the runtime to one of the more mature products in its portfolio, Windows.
CEO Satya Nadella stated during a brief segment dedicated to the homegrown OS that he's been self-hosting it for months and that he's "incredibly excited for the next-generation of Windows". He may not be pumped - something you'd hear Panos Panay say -, but he did underline that this is "one of the most significant updates to Windows of the past decade". All rumors point to an event in June, when the company will likely unveil its UI refresh, currently codenamed Sun Valley.
Until then though, there's build 21390 from the Dev channel, which now sports new icons for the Task Manager and the .msi installer files, as well as build 19043.1023, which brings the News and interests taskbar feature to everybody. Of course, if you're not a fan of it, there's always the option to turn it off.
Dev channel
Logging off
We end with what Microsoft calls the "biggest change" to Outlook for Windows since 1997.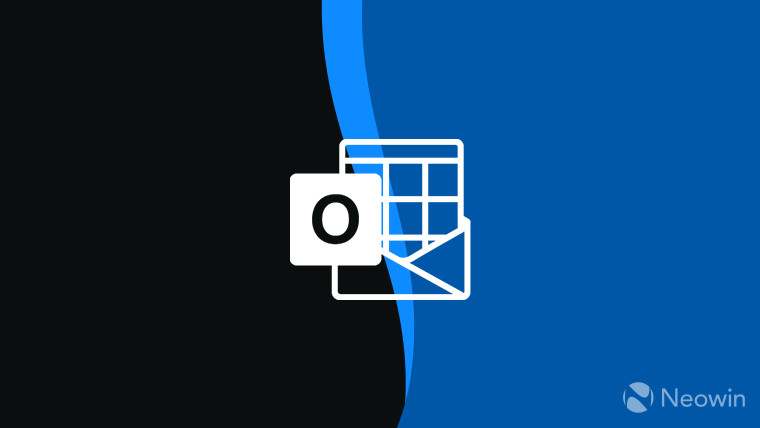 For such a bold statement, you'd expect a groundbreaking new UI, maybe a massive change in the way the client operates, or something else on that level. But no.
Microsoft says that it's made enhancements to shared calendars, and that the upgrades dramatically improve sync latency and reliability of shared calendars and delegated calendars on Windows. These upgrades have been available to clients on other platforms, as well as in Windows in preview form, but now they're generally available. At least, generally available with an asterisk, that is.
As with most products these days, the updates will be rolled out gradually, and are currently enabled for 10% of customers using Outlook for Windows in the Current Channel version 2103 (March 2021 update).
Missed any of the previous columns? Be sure to have a look right here.
---

If you'd like to get a daily digest of news from Neowin, we now have a Newsletter you can sign up to either via the 'Get our newsletter' widget in the sidebar, or this link.