We are almost halfway through the month of May and it's time once again to recap everything that happened on Microsoft's side of the fence in the past few days. This week, there were a lot of news items related to Windows builds, a welcome update to the inbox Sound Recorder app, and some nifty enhancements to Edge too. Find out more in our weekly digest for May 7 - May 13.
Windows builds galore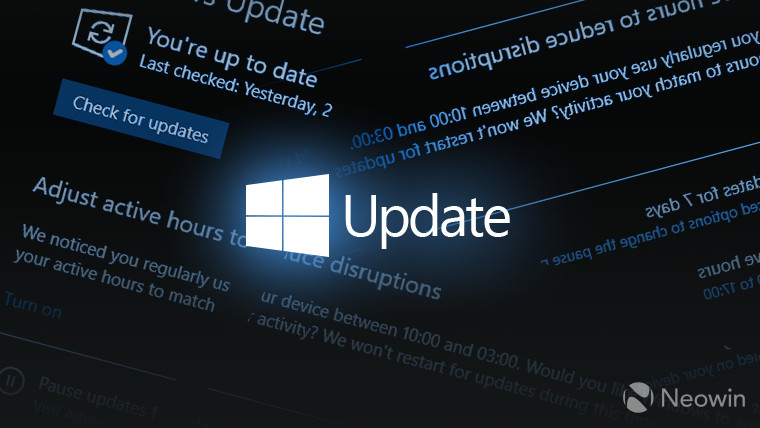 This week, we had Patch Tuesday, during which Microsoft pushes out updates for its supported Windows versions.
Windows 7 and Windows 8.1 received KB5014012 and KB5014011. As usual, these updates focus on minor improvements, with the focus this time being on the Key Distribution Center (KDC) and the Primary Domain Controller (PDC). Although the changelogs for both the operating systems are the same, their known issues are different.
Meanwhile, Windows 10 was handed KB5013942 for version 20H2, 21H1, and 21H2, bumping the builds to 19042.1706, 19043.1706, and 19044.1706. The focus was on security updates but there are a bunch of known issues too. May's Patch Tuesday was also available to some older SKUs covered by Enterprise, Education, IoT, and LTSC licensing.
Finally, Windows 11 received KB5013943, bumping the OS build to 22000.675. Security issues were plugged and improvements were made to the .NET 3.5 framework's compatibility with the OS. There is one known issue too, so don't miss out on the details here.
We should also shine a light on some issues that the latest Patch Tuesday is calling. There have been several reports of KB5013943 causing BSODs, and issues with Teams, Discord, and more on Windows 11. Microsoft has also confirmed authorization issues that the update is causing on Windows 10 and Windows 11 for select services. The problem is being investigated with some workarounds available. The firm even confirmed an issue breaking DirectX 9 in applications running on specific GPUs, the current mitigation involves rolling back a recent KB5012643 update.
On the Windows 11 Insider channels, we first received build 22616.100 (KB5014650), but this was just a servicing update. Microsoft also said that its previous build 22616 makes it mandatory to have a Microsoft Account and internet during the initial OOBE setup for Windows 11 Pro, but fret not, we already have a workaround for this requirement.
But coming over to the stuff that should actually matter, Microsoft finally split off the development branches in the Beta and Dev channels. The former received build 22621 with minor improvements to the Taskbar and Smart App Control, but there's also a known issue with Live Captions. There are also rumors that this is the build that will hit RTM status for Windows 11 22H2, Microsoft has neither confirmed nor denied this.
Meanwhile, the Dev Channel was handed build 25115, which is the first Sun Valley 3 release for Insiders. For now, it only contains one new feature called "Suggested Actions" to make your PC smarter. It also includes a preview for the new Sound Recorder app (more on that later) and a bunch of improvements and bug fixes. You can check out all the details here, but note that the update isn't available for ARM64 PCs.
Finally, version 1909 and 20H2 of Windows 10 have reached end of servicing which means that they are not entitled to security updates and support. As such, it is highly recommended that you update your PCs if you're running these versions of the OS. Meanwhile, those wanting a clean install path through a Windows 11 license can also take a gander at some pretty retail boxes that Microsoft is now selling for its latest OS.
An updated Sound Recorder
As mentioned earlier, build 25115 for the Windows 11 Dev Channel contains a preview of the new Sound Recorder app. It is important to note that this effectively replaces the "Voice Recorder" app present since Windows 10 and revamps it with Windows 11-like controls and icons. Microsoft also added the option to change the recording device and select file format within the app. If you have several microphones connected to your PC, you can choose the one you need directly on the app's main screen. Sound Recorder also allows you to change audio quality and select the theme.
Do you remember the leaked Outlook client that started working a few days ago? Microsoft doesn't want customers to use it in its current state and has asked people to wait for the beta version with more features. Here are the commands that IT admins can use within their respective organizations to restrict its usage.
In terms of features coming to Microsoft apps soon, Teams is set to get a multitasking panel on the iPad this month. This will enable a richer chat experience during an ongoing meeting. In the same vein, Microsoft 365 Apps have received an update in the Current Channel with improvements all around for Excel, Outlook, and Word. The preview version of Windows Package Manager (winget) has been updated to include a better progress bar with more fine-grained blocks, a setting for always using verbose logs, and an improved winget --info command that now displays the system architecture.
Microsoft has promised some new accessibility features for Windows 11 as well. These include a more immersive Focus experience and system-wide Live Captions, among other things. Similarly, it has also announced a series of Adaptive Accessories that can be used to create personalized input devices.
A VPN for Microsoft Edge
Following news about it last month, Microsoft has finally made a preview of Edge's native VPN official. It's dubbed "Secure Network" and is available for some users on Edge Canary. In a nutshell, it is a basic VPN - powered by Cloudflare - that does not require installing third-party software or extensions. Unlike traditional VPN services that allow selecting servers in specific countries, Secure Network automatically picks servers in your local area. This is useful if you want to view content relevant to your region.
Edge Dev received a couple of updates too. First, there was a version bump for Edge Dev 102 that added the ability to add passwords manually from Settings, support for xCloud Clarity Boost by default, and new APIs for developers. It's a pretty big update so there are other changes and fixes in store too.
Then, we got the first build of version 103 in the Dev Channel. This is a notable build too with support for natural language in search history, the ability to pin Progressive Web Apps (PWAs) as apps in the Taskbar from their three-dot menu, and a new management policy. Check out all the details here.
Microsoft made a couple of announcements in the cybersecurity space this week too. It issued an advisory about human-operated ransomware becoming more common. Further, it unveiled its Security Experts service that combines technologies and humans to serve the cybersecurity needs of its customers.
Git Gud
Gamers looking forward to Bethesda games this year were treated to some bad news that Starfield and Redfall have been delayed to the first half of 2023. Originally slated for a release in this year, both of these titles are Microsoft platform exclusives, which means that gamers on that side of the fence may need to wait up to a year before they can get their hands on the games.
Some other popular games did receive notable updates in this week though. Grounded's The Bug Strikes Back update offers more bug combat opportunities and new base defenses. Meanwhile, Arkane's Deathloop has added support for new accessibility options, a photo mode, and AMD FidelityFX Super Resolution (FSR) 2.0 support. Finally, the Knights of the Mediterranean expansion has been announced for Age of Empires III: Definitive Edition too.
There are some updates on the Xbox side too. The Xbox App for Windows has received a new preview release (2205.1000.17.0) that brings improved search results for all PC Game Pass titles and fixes issues related to cloud gaming.
The Xbox One and Series X|S received an OS update bringing stability and performance improvements. There was also a preview update for Alpha Skip-Ahead that introduced noise suppression in party chats and squashed some bugs.
And if you're on the lookout for deals, this week's Deals with Gold slashes the prices of several major titles including Cyberpunk 2077 and Dark Souls II. But if you belong exclusively to the PC master race, don't forget to check out this curated list of deals across multiple storefronts, combined in one nifty article by our editor Pulasthi Ariyasinghe. In related news, the Steam Deck has also received proper audio drivers if you're running it on Windows.
Dev Channel
Under the spotlight
This week, News Reporter Taras Buria curated a list of the top 10 features that people are requesting for the Microsoft Store. It's a pretty interesting list where people are asking for better uninstall options, a tabbed UI, and more. And if you're an active user of the storefront, don't forget to vote for your favorite Microsoft Store apps either.
I also wrote an editorial on how much I miss the Nokia Lumia Windows phones of yesteryear with their vibrant polycarbonate shells and relatively daring designs. You can take a trip down this memory lane here.
Finally, as mentioned in an earlier section, Neowin co-founder Steven Parker wrote a guide detailing the method to bypass Microsoft's latest Windows 11 Pro requirement about having a Microsoft Account (MSA) and connectivity to the internet while setting up the operating system. Check out the details here.
Logging off
Our most interesting news item of the week isn't directly related to Microsoft. It's actually about Elon Musk's highly publicized $44 billion Twitter takeover being put on hold as his team examines the number of spam and bot accounts that make up its userbase. In its public filings, Twitter had stated that the figure is around 5% but Musk believes that it could be more. One would think that you would investigate and clarify this sort of potential hurdle prior to announcing a $44 billion takeover, but what do we know? We're not billionaires.
---

If you'd like to get a weekly digest of news from Neowin, we have a Newsletter you can sign up to either via the 'Get our newsletter' widget in the sidebar, or through this link.
Missed any of the previous columns? Check them all out at this link.