Although it's difficult to top last week's roundup containing news about Microsoft's acquisition of Activision Blizzard in terms of scale, there was a lot to cover this week in the world of Microsoft. Join us as we recap news about a bunch of Teams enhancements, a new Windows 11 update on the horizon, and some interesting stuff related to Microsoft in the UK, for our weekly digest of January 22 - January 28.
New Windows 11 experiences coming soon
Microsoft has announced that Friday will see the release of "new experiences" for Window 11 with an update that will introduce a public preview of Android apps, plus Taskbar enhancements, the return of the weather widget, and redesigned Windows 11-style apps for Notepad and Media Player. Essentially, everything that Insiders have been testing the past few months will now be seeded to the general public. Since support for Android apps on Windows 11 was touted as a headlining feature when the OS was announced back in June, this is a pretty significant update. Microsoft also highlighted some engagement metrics to indicate that people spend more time on its latest OS compared to Windows 11 and its upcoming efforts in 2022 and beyond will also focus on developing the "metaverse".
In related news, it seems that Microsoft's internal cut-off for completion of development for Windows 11 version 22H2 is pretty close too, with a leaked script showing dates of March and April.
Windows 11 Dev Channel received build 22543 which included a bunch of enhancements for Narrator with more natural "Jenny" and "Aria" voices, as well as some fixes. Microsoft also released optional KB5009596 and KB5008353 for Windows 10 and Windows 11, respectively. These contain some fixes related to Taskbar and some other minor things that you can check out here.
Windows 11 is now reportedly installed on 16.1% of PCs as Microsoft continues to accelerate the pace of rollout with the OS reaching its final stages of availability for compatible hardware. The company has also started testing the waters for Windows 11-style Overlay Scrollbars in Chromium, which means that they could come to Chrome's Stable release soon too.
Finally, if you're wondering why your PC is not receiving Windows updates, you should know that Microsoft checks for pre-update and post-update internet connectivity data to ensure that you have a stable internet connection before it seeds an update to you. To us, this reads more as the company does not have a robust enough system to download and install even minor updates gracefully.
Microsoft Teams for everyone
Microsoft Teams seemed to be a major area of focus for the company this week. The Redmond tech giant announced that its machine-learning based noise suppression system for Teams is now enabled by default for everyone. Automatic music detection will also leverage this feature to inform users when it identifies music that a user may want to listen to. For example, the sound of a guitar during an online music lesson is useful so you can choose not to suppress that sound. Other ambient and background noises will be suppressed automatically. This capability will be rolling out in the coming months.
Yet another significant feature comes in the form of Teams work users now being able to interact with external and personal accounts and vice versa. The idea is to facilitate communication between large enterprises with Teams work accounts and small- to medium-sized businesses (SMBs) using personal accounts. Naturally, there is potential for misuse so Microsoft has also introduced a bunch of administrative features for IT admins and users around this area.
Finally, for organizations looking to ditch their traditional communication hardware like desktop phones and transitioning to Teams instead, Microsoft is offering a device trade-in program. It has partnered with Network-Value for this endeavor. Businesses all around the world can get in touch with Network-Value through Microsoft, get competitive prices for their aging hardware and have the option to responsibly dispose off it. You can find out all the details here.
Dealings with regulators
Some interesting events transpired in the regulatory space too. UK regulator Competition and Markets Authority (CMA) has reached an understanding with Microsoft to make the management of Xbox subscriptions more flexible. Moving forward, the company will offer pro-rata refunds for canceled subscriptions, cancel inactive accounts, and be more transparent about auto-renewals. The changes have been made in light of CMA receiving complaints around this topic from Xbox gamers.
Representatives from Microsoft, IBM, Google, Mastercard, and other respectable institutions also met with the UK government this week at the inaugural meeting of the International Data Transfer Expert Council. They provided advice to the UK government about how it can unlock the "benefits of free and secure cross-border data flows", considering that the country has left the European Union (EU). The idea is to make the UK "a global leader in removing barriers to cross-border data flows" under the government's National Data Strategy.
Lastly, there have been reports that there are very low chances of the Nvidia-Arm acquisition happening due to pressure and scrutiny from regulators. Valued at $40 billion, this was poised to be the biggest semiconductor deal in history. While nothing is official yet, insiders claim that Arm owner SoftBank is now considering an initial public offering (IPO) to get rid of Arm, whereas Nvidia has privately started informing some partners that it will not go through with the deal.
And if you're wondering how Microsoft is related to this, the report claims that a group of firms including the Redmond tech giant, Qualcomm, Google, Intel, and Amazon are providing ammunition to regulators to halt the deal. Their purported reasoning is that the acquisition will make it difficult for Arm to remain independent and continue providing services to everyone as-is, especially considering that Nvidia is an Arm customer too. It is important to note that Microsoft utilizes Arm chips in its Azure cloud infrastructure too.
Dev Channel
Under the spotlight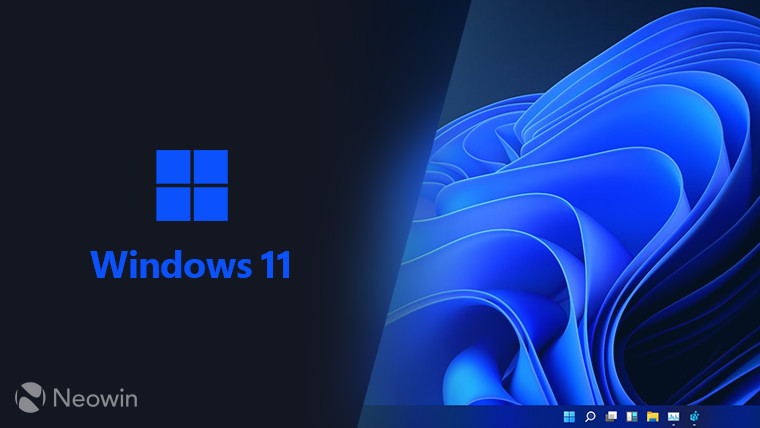 This week, Neowin founder Steven Parker published a guide on how you can enable the new Task Manager in Windows 11 build 22538. Although we did receive build 22543 later, the same process should apply on that build too. If this is something that tickles your fancy, check out the detailed guide with screenshots here.
Logging off
Our most interesting news item of the week came from a Ubisoft executive antagonizing gamers not supportive of the company's blockchain-focused direction, saying that NFTs are actually really good for gaming and that gamers just don't get it yet. The statement obviously led to a lot of backlash. Although this doesn't impact Microsoft directly at this point, Ubisoft's continued persistence in making NFTs a thing in games does have implications for gamers and developers at large. For his part, CEO of Microsoft Gaming Phil Spencer has already voiced his distaste for NFTs and sees them as exploitative in its current state.
---

If you'd like to get a weekly digest of news from Neowin, we have a Newsletter you can sign up to either via the 'Get our newsletter' widget in the sidebar, or through this link.
Missed any of the previous columns? Check them all out at this link.