It's that time of the week again where we recap all the recent important news from the world of Microsoft in one compact digest. This time, we have items related to Microsoft Edge, tidbits related to Windows' development, and some more bugs in the OS. Find out more in our weekly digest for February 19 - February 24!
Ads for Edge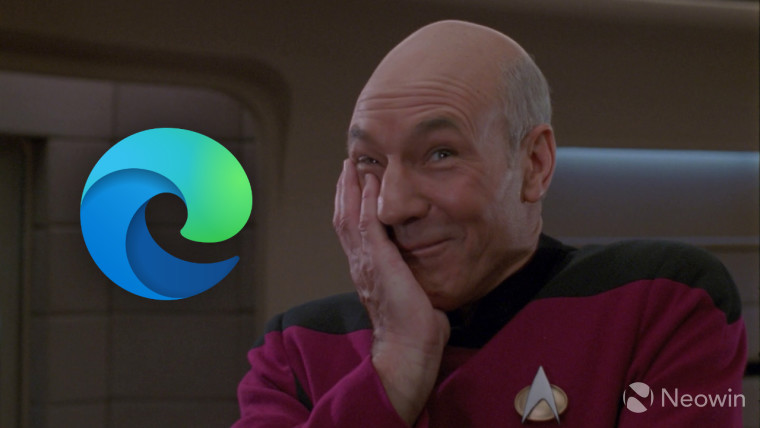 Earlier in the week, we made a rather interesting but unpleasant discovery in Microsoft Edge Canary when we attempted to download Chrome through Google's website. Google's website was injected with not one, but two ads for Microsoft Edge. The first one is smaller and showed up when the website loaded. Meanwhile, the other is much bigger and shows up when the download starts and helpfully informs you that "Microsoft Edge runs on the same technology as Chrome, with the added trust of Microsoft". Facepalm. Microsoft removed the ad banners shortly after we broke the story, but the aggressive strategy to advertise its browser is now clear.
In some more positive news, Edge's built-in VPN, dubbed "Edge Secure Network", has started showing up for many users in the Stable channel. Interestingly, it does not contain the Preview tag, despite Microsoft not having announced general availability yet. While we are on the topic of browser security, beware of "Bing AI crypto tokens" masquerading around with Microsoft branding, they are a scam.
Speaking of Bing AI, the technology is now rolling out to more platforms such as Android and iOS - as rumored earlier -, along with the ability to converse with Bing in Skype conversations. Microsoft has also increased the daily limit for turns with Bing Chat to 100, a notable increase from the previous figure of 60. The service is still not available for everyone though.
We also learned more about the Prometheus project powering the new Bing. An estimate indicated that the compute behind the AI-powered chat could be 10 times more expensive in terms of operational expenditure as compared to regular search engines. In related news, Microsoft is steeply increasing the price of its Bing Search API for developers, find out the new rates here.
Windows 11's next major update
Although we did not receive a Dev or Beta Windows Insider build this week, Microsoft has offered an off-ramp to Beta Channel users until March 8. Basically, if you no longer wish to receive Beta builds or want to move to a lower channel, now is the time to do so.
While we did not get an Insider build, internet sleuths discovered some upcoming features for Windows 11. Microsoft is seemingly implementing a lot of new capabilities in the Settings app, including improved keyboard options, a brand-new "Home" section, the ability to add VHD/VHDX drives, and more. Another report also claims that it may be looking to ditch DirectUI in favor of XAML and WinAppSDK.
With Windows 11 "Moment 2" update around the corner, Microsoft is seemingly prepping to make the "Moment 3" update available to Beta Channel Insiders soon as well. Some Moment 3 enablement packages have also leaked, suggesting that the update is being targeted for late 2023. While that is still a way off, Release Preview Insiders have received a new build with tons of new featues too.
And if you're not a fan of the stuff Microsoft includes in its latest operating system and would rather debloat it, check out (at your own risk!) either this third-party utility or this video that demonstrates how you can customize the OS image and convert it into a lightweight installation yourself.
Windows bugs
We had an interesting occurrence this week when Microsoft unexpectedly tried to force Windows 10 PCs not eligible for Windows 11 to upgrade to its latest OS. The company later acknowledged that this was due to a bug that should be resolved in 48 hours.
Microsoft also confirmed a new bug for Windows customers in Croatia, which would lead to incorrect currencies being displayed in some applications. This is due to the country recently joining the Eurozone and adopting the Euro as its new currency, a change that is yet to be reflected by Microsoft in Windows locale data.The Redmond tech firm is looking to resolve this bug as well as another related to file copy slowdowns in an upcoming update. For now, it has patched virtualization-related problems and also disabled its new Snap Layout changes in the Dev Channel build 25300 due to undisclosed issues.
On the improvements front, AMD has patched Microsoft DirectX 11 Ryzen and Radeon performance issues on Windows 10 and Windows 11. There are other performance improvements in tow for the operating systems too. Moreover, the latest release of Macrium Reflect has also fixed "Invalid Function" image and Windows Server 2003 AVX startup failures.
Since this section is mostly about bugs, it's also worth highlighting a now-resolved issue which led to personal Outlook accounts being flooded by spam emails. In a similar vein, a Gmail problem that disallowed the service from fetching emails from Outlook and Hotmail has also been patched. Finally, Teams is getting a preview release next month with a major performance boost.
Git gud
Microsoft met with EU regulators this week to try and convince them to let their acquisition of Activision Blizzard go through. In an effort to further emphasize how this deal is going to benefit gamers at large, the company signed an agreement with Nintendo to bring Call of Duty games to its platform. It also announced another deal with Nvidia to bring Microsoft's Xbox PC games to the GeForce Now cloud gaming service.
When it comes to actual game releases, Microsoft-owned Bethesda is launching a freemium Mighty Doom spinoff on Android and iOS soon. Forza Horizon 5's Rally Adventure expansion has been announced too and will launch in March. Meanwhile, Halo Infinite will be getting its biggest content update on March 7.
Over on the deals and promotions side, Xbox Free Play Days has gained Destiny 2: The Witch Queen, Dragon Ball: The Breakers, and more. Similarly, No Man's Sky and Wasteland 3 headline this week's Deals with Gold. Meanwhile, Wo Long: Fallen Dynasty, F1 22, and Soul Hackers 2 are slated to hit Xbox Game Pass soon. Speaking of Xbox Game Pass, it's also worth noting that the service's nascent family plan is now available in six more countries.
But if none of the aforementioned deals tickle your fancy, check out this Weekend's PC Game Deals curated by our News Editor Pulasthi Ariyasinghe instead.
Dev Channel
Under the spotlight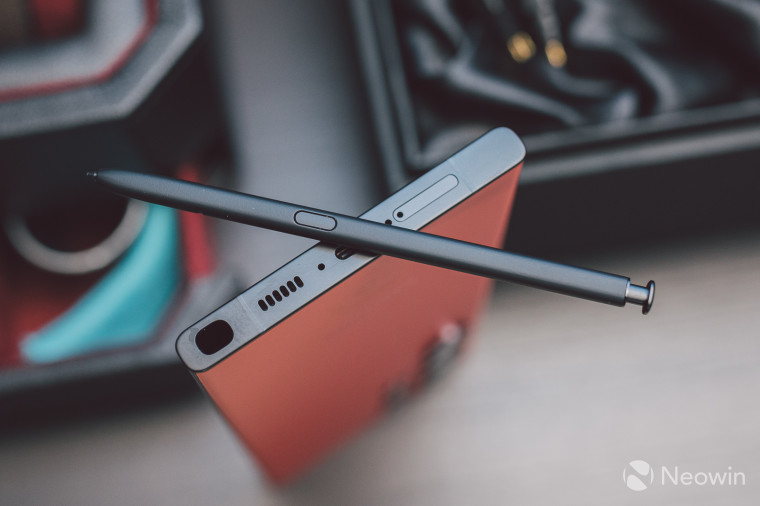 Our resident reviewer Robbie Khan conducted his review of the Samsung Galaxy S23 Ultra, which he found to be excellent. Read more of his thoughts here.
On the other hand, News Reporter Taras Buria recapped and shared his thoughts on all the features coming the Windows 11 "Moment 2" update planned for release within the next couple of months.
Meanwhile, I took a bit of a stroll down the memory lane and talked about how Microsoft has had a bit of a troubled history with building AI chatbots, the remnants of which we are still seeing in Bing Chat today.
We also published a couple of guides. The first one comes from News Editor Justin Luna who explained how you can secure your Twitter account's authentication with the platform taking away SMS-based 2FA from non-Blue users.
And the other guide comes from forum member Adam Bottjen, who talked about how you can fix a corrupt Windows profile in his latest Tech Tip Tuesday piece.
Logging off
Our most interesting news item of the week isn't related to Microsoft but is intriguing nonetheless. Basically, the U.S. Department of Justice (DOJ) has accused Google of destroying evidence in an ongoing antitrust lawsuit regarding the latter's dominance in the web search market. The government claims that Google violated federal laws by using instant-messaging apps that deleted messages within 24 hours.
It alleges that sensitive business dealings were conducted through these off-the-record mechanisms and Google employees were practically trained to engage in these practices. Google has denied any wrongdoing but we'll likely find out what U.S. District Judge Amit Mehta - who is handling the case - thinks about the matter shortly.
---

If you'd like to get a weekly digest of news from Neowin, we have a Newsletter you can sign up to either via the 'Get our newsletter' widget in the sidebar, or through this link.
Missed any of the previous columns? Check them all out at this link.