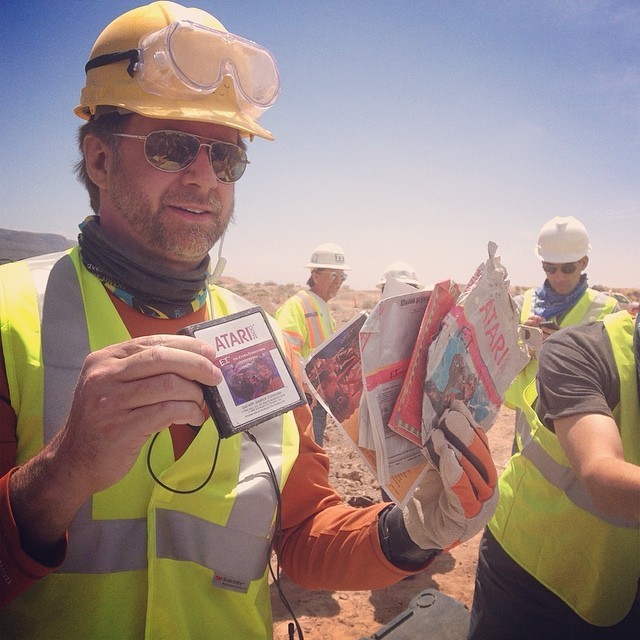 There are tons of urban myths that turn out to be false but today, one of them can be confirmed as fact. An excavation of a old landfill in Alamogordo, New Mexico today to see if it really was the place that millions of Atari 2600 "E.T." game cartridges were buried in 1983 has proven that is indeed what happened.
The event, which is being filmed as part of an upcoming documentary on both the game and its now infamous fate, is being funded in part by Microsoft. The excavation was open to the public to view and, as reported by IGN, it wasn't long before the digging crews found some copies of "E.T."
In fact, it wasn't just "E.T" Atari games that were found buried in the landfill. Both IGN and Microsoft's Larry "Major Nelson" Hryb posted images of other cartridges that were found in the pile, some of them in fairly good condition, considering they have been under tons of dirt for 30 years. The currently untitled documentary will examine the burial of all those games as well as the history of the "E.T" title, which is considered one of the worst games ever made; the film will be shown exclusively on Xbox One and Xbox 360 consoles later in 2014.
Source: IGN and Larry Hryb on Twitter | Images via IGN and Larry Hryb