Microsoft had originally been planning to launch a diverse range of new smartphones this year, before implementing massive cuts to its mobile business unit, cutting thousands of jobs and cancelling the launch of three handsets: Lumias 650, 750 and 850.
It seems the company later had a change of heart over the cancellation of one of those devices - the Lumia 650, which was supposedly due to be announced yesterday, but is now expected to be officially unveiled later this month.
Wishful thinking aside, there have not yet been any credible indications that the company has reversed its decision regarding the other two handsets, but in recent weeks, we've had a glimpse of what might have been as far as the Lumia 850 goes, with detailed third-party renders being produced, as well as what appeared to be Microsoft renders of the device, showing it in several colors.
Now, several photos have been published by user 'maguokaitcm' on Baidu, showing the Lumia 850 in black and gold. Other color options that would reportedly have been available included all-black; white and gold; and white and rose gold.
The images appear to precisely match the aforementioned renders, including the unusual positioning of the microUSB port at the top of the device, with the 3.5mm headphone jack at the bottom. As in the earlier renders, the handset shown in these photos does not have a USB Type-C port.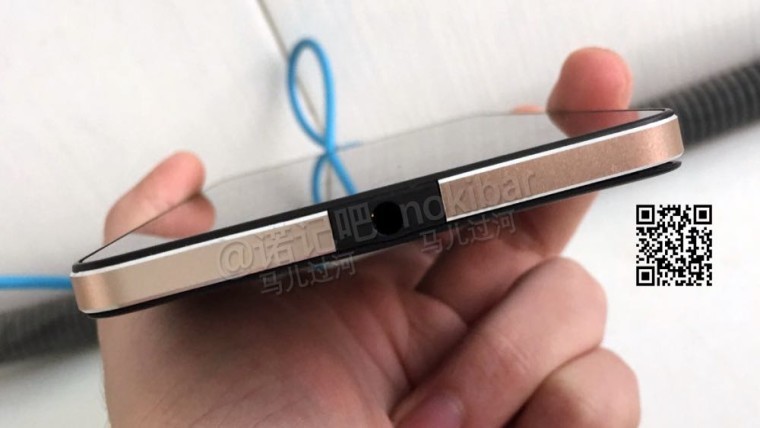 According to the Baidu post, the device has a 5.4-inch display, differing slightly from earlier reports that suggested its screen would be 5-inches in size.
The Lumia 850 had been expected to replace the older Lumia 830, with similarly mid-range specs, including a Snapdragon 410 processor, 1GB of RAM, 16GB of storage and a 10MP rear camera.
It's worth bearing in mind that the existence of a real-world handset can't be construed as confirmation that the Lumia 850 will actually be released. Companies routinely have pre-production units created for devices that never ultimately make it to market. Microsoft produced thousands of units of its Surface mini, even though that device never went on sale.
Source: maguokaitcm (Baidu) via NPU