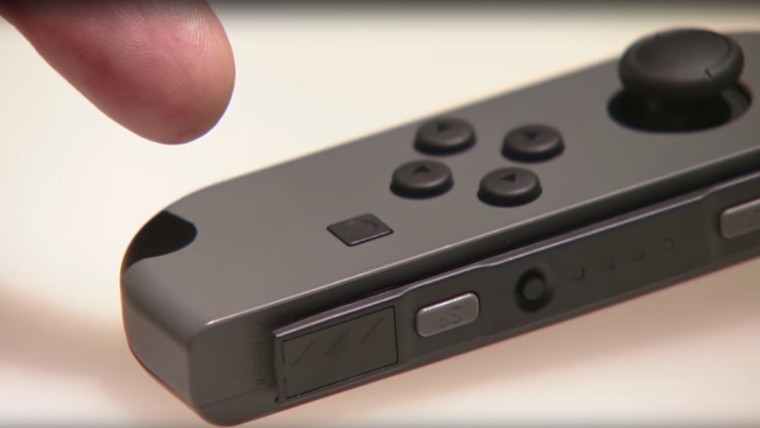 Nintendo's Switch has been a very successful system sales-wise, but ever since it was launched it's been plagued by the infamous Joy-Con "drift" issue. This problem occurs when, for reasons unbeknownst to the player, the analog stick on the Nintendo Switch controllers begins to register movement without any player action. This can lead to characters moving on their own, menu selections changing as the player tries to confirm a selection, and so on.
The problem has persisted for almost four years since the console launched, and now, a group of European consumer associations is calling on users to report any issues they experience with the Nintendo Switch's Joy-Con. The announcement made by the Dutch consumer association, Consumentenbond (via VGC), says that the call is made in conjunction with equivalent organizations in Belgium, France, Greece, Italy, Norway, Portugal, Slovenia, and Slovakia, as well as the European Consumer Organization, BEUC.
The organization states that the consumer associations in Belgium and France have already received close to 1000 complaints, though that number should go up as more countries are involved. Sandra Molenaar, director of Consumentenbond, said the call is being made because the Switch console is potentially not lasting as long as customers would reasonably expect it to, and because repair options are limited and expensive.
Nintendo has already been in trouble due to Joy-Con drift for a while, even having a class action lawsuit filed against the company because of it. As a result, last year, it began repairing Joy-Con drift issues for free in some regions, and based on our experience in Portugal, that's still the case. Of course, even if that's the case everywhere else, it causes inconvenience for users to have to wait for a repair to be finished before using the product.
This also begs the question of why the issue persists after all this time. Developing a long-term solution for the problem would probably cost some money, but it's hard to imagine that the constant stream of free repairs is beneficial to the company's finances. It would make sense for the company to be working on addressing those issues, but it's likely we won't hear about it until the ongoing lawsuits are settled.