Numerous rumors have been circulating the internet over the last couple of days, claiming that Microsoft is porting Halo 5: Guardians to the PC. Due to lack of evidence and documentation, Neowin did not report on these speculations which had allegedly originated from a "trusty source" who had it "on good authority from multiple sources that Halo 5 will be coming to PC". Microsoft itself has now squashed these rumors, denying that the game will be making its way to the PC any time soon.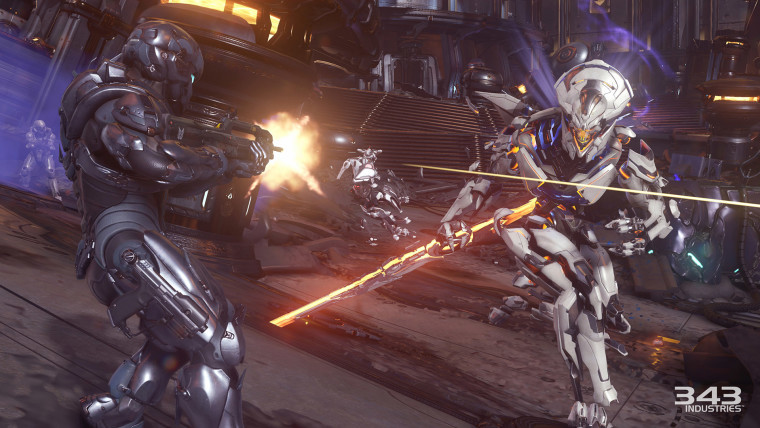 In a statement to PC Gamer, a Microsoft spokesperson had the following to say:
Our approach is to deliver epic Halo experiences designed for PC gamers and Windows 10, such as Halo Wars 2 and the recently announced Halo 5: Forge. There are no plans to port Halo 5: Guardians to PC.
Halo Wars 2 will be playable at E3 2016, after the company announced last year that the game would be making its way to Windows 10 and Xbox One soon. However, there is no word on cross-play as of yet.
It is also noteworthy that Halo 5: Forge is in fact not a mainstream game, but a map and level editor that will be available on Windows 10 free of cost. It will allow players to build their own Halo 5 maps on Windows 10, and play them with friends as a testing method before porting them over to Xbox One as a fully playable piece of content.
With regards to Halo 5: Guardians making its way to the PC, there have always been conflicting reports. Last year, the game's development director hinted that there was a possibility of Halo 5 on PC. However, earlier this year, Xbox executive Phil Spencer stated the opposite. With that being said, given the dynamic nature of game development and constantly shifting strategies, while Halo 5: Guardians may not be making its way to PC just yet, these plans could change in the future.
Source: PC Gamer via MSPoweruser