Many eyebrows were raised today as a rather suspicious looking patch appeared in Windows Update on Windows 7. Indeed, this patch appeared so unusual that many assumed that Windows Update must have been hacked.
The good news for all concerned is that Microsoft has confirmed that the platform hasn't been compromised in any way - but it also admitted that the appearance of the update was due to an error on its part.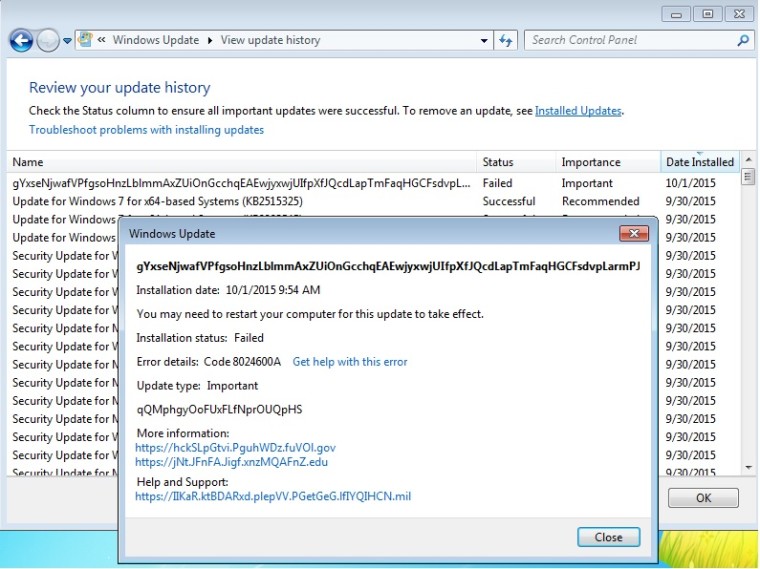 The update - which has a nonsense name, and similarly meaningless entries under its listed details - was dated October 1, around 4.3MB in size and rated 'important'. A Microsoft spokesperson told ZDNet that the company had "incorrectly published a test update", and that it was working to remove it immediately.
It's believed that the patch was delivered only to consumer editions of Windows 7, but it's not clear exactly how many users have seen the patch in Windows Update on their PCs. Many of those who tried to install it found that it ultimately failed, but one user claimed that he successfully installed it but it "killed my system and compromised my gear".
By the way, this isn't Microsoft's first mistake today - a few hours ago, images and links relating to its unannounced Lumia 950 and 950 XL flagship phones were published on its Store site.
Source: Microsoft Community via ZDNet