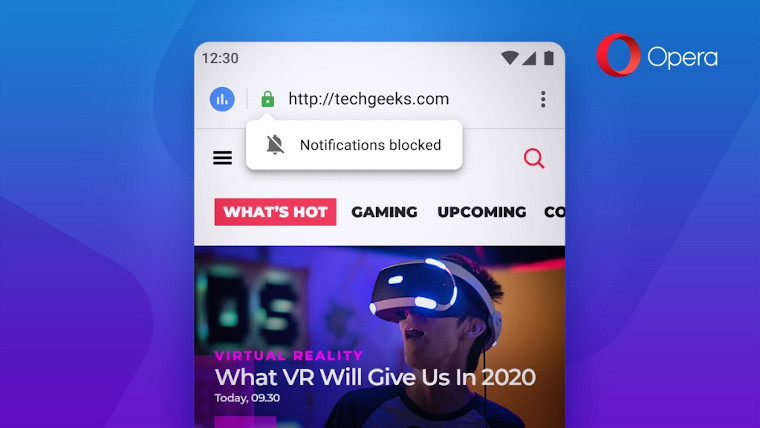 Opera for Android 58 is now available and introduces a handful of new features that'll improve productivity and usability. With the on-going coronavirus, the firm said that the update is a bit smaller than usual but the improvements should still be beneficial for users.
For those of you who use Speed Dial regularly, you may already know that it's possible to create folders on the page to group similar websites. To create a folder just press and drag one pinned icon onto another and a folder will be made. Today's update improves the visual aspects and makes it easier to edit and delete pinned items, just press and hold for edit and delete buttons to appear.
The second item to receive a change is forms; with Opera for Android 58, forms now conform to Android's guidelines which maximises their usability and makes them better to look at. Forms allow you to fill in your information once and then whenever you need them for shopping or signing up to a website Opera will automatically pull your form information so you don't have to fill in the details again.
Finally, this update brings better notification handling. After a few false starts, Opera has now decided to switch off all browser notifications by default. When a user heads to a website, Opera will show a small pop-up explaining that notifications are blocked. This reminder will allow users to explicitly unblock notifications if they're needed. This should make the web a little less irritating to browse.
To get the new features, check the Play Store for an update to Opera for Android. If you don't use Opera yet but you're interested to check out the new features, you can download the app on the Play Store now.