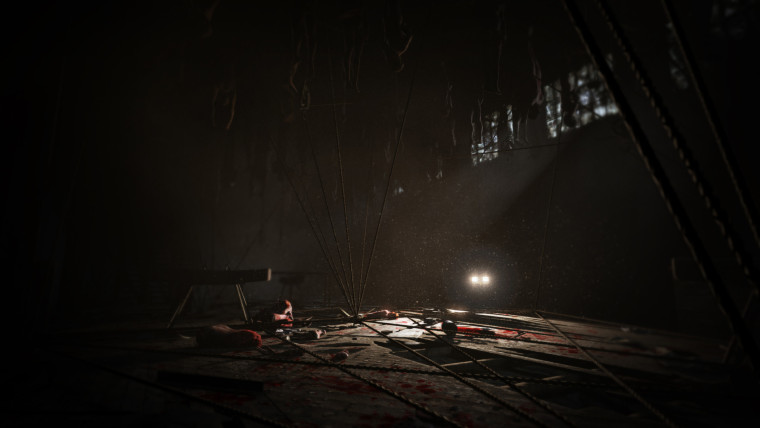 The Humble Store has been on a roll giving away games lately, first handing out The Walking Dead Season 1 two weeks ago, followed up by Psychonauts last week. And this week, the store has returned with another free game, giving away Red Barrels-developed horror title Outlast and its Whistleblower DLC.
For those unfamiliar with the game, Outlast is a first-person survival horror game where the player takes the role of investigative journalist, Miles Upshur. Equipped with just a camcorder, players are tasked with investigating a psychiatric hospital that houses some murderous individuals.
The gameplay mainly revolves around avoiding the roaming enemies using stealth, as players can not harm them. The camcorder is useful for exploring much of the hospital thanks to its night vision mode, however, using the mode will drain the batteries, forcing players to hunt for extra batteries while conserving what they have, adding to the tension.
Meanwhile, the Whistleblower DLC is a prequel to the base game's storyline. The DLC puts players in the shoes of a software engineer who worked at the aforementioned psychiatric hospital leading up to the events of the base game.
Outlast Deluxe Edition, containing the base game and the Whistleblower DLC is now completely free to claim on the Humble Store, giving a Steam key as well as a DRM-free version. Both the base game and the DLC are highly rated, boasting 'Overwhelmingly Positive' user ratings on Steam, so be sure to grab the free deal before it runs out in two days.
Image via Humble Bundle blog
Don't forget to follow us @NeowinGaming on Twitter to keep up to date with our gaming coverage!