Do you intend to buy a Windows phone? Do you still value the unique user experience offered on Windows devices? Or does the availability of Microsoft services across multiple platforms mean that you're now considering other handset options? And have you perhaps been put off by the platform's continued decline in market share?
If you're already familiar with the ups and downs of Windows Phone and Windows 10 Mobile, then jump straight down to the poll at the end of this article - but if you need to brush up on what's been happening over the last year or so, then read on to get some context before you vote.
---
Back in October, Microsoft unveiled its first Windows 10 Mobile handsets - the Lumia 550, Lumia 950 and Lumia 950 XL - and since then, the devices have launched in various markets around the world.
Microsoft isn't alone in unveiling new phones running its mobile OS - several other handsets have been announced in recent weeks, including the stylish NuAns NEO, the affordable Bush Eluma, the ultra-thin Coship Moly X1, and the somewhat awkwardly named Alcatel OneTouch Fierce XL for Windows 10 Mobile.
However, many of the devices that have been revealed still haven't started shipping - Acer's flagship-class Liquid Jade Primo, for example, was unveiled all the way back in September, but is still only available to pre-order.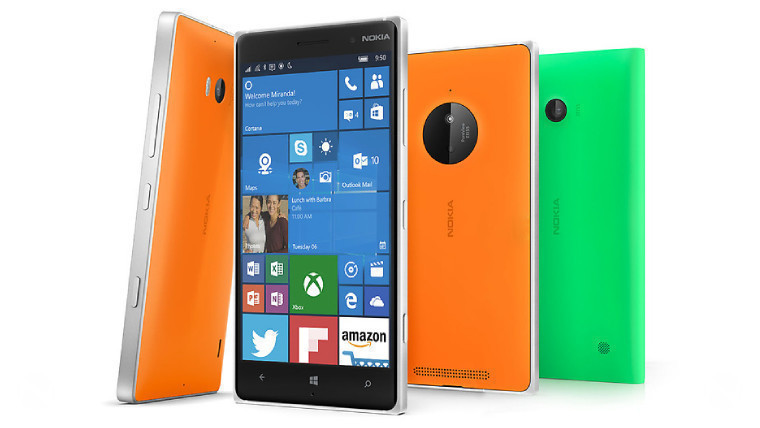 Meanwhile, Windows 10 Mobile itself still hasn't begun rolling out as an upgrade to existing handsets, following multiple delays to its planned release. And as for Microsoft's line-up of Windows Phone 8.1 devices, there are indications that the company and its partners are now accelerating the process of phasing them out.
Its impressive Lumia 640, for example - which went on sale in the US just eight months ago - hasn't been sold at its full price there for months, thanks to a seemingly endless series of promotional deals, bringing its cost down to as little as $29.99 off-contract. Its sister handset, the supersized Lumia 640 XL, has just got a 27% price cut in the UK as part of a "special offer" that will last for the next five months, or "while supplies last" - a pretty strong indication that Microsoft is now beginning to clear out its remaining stocks of the device after only nine months on sale.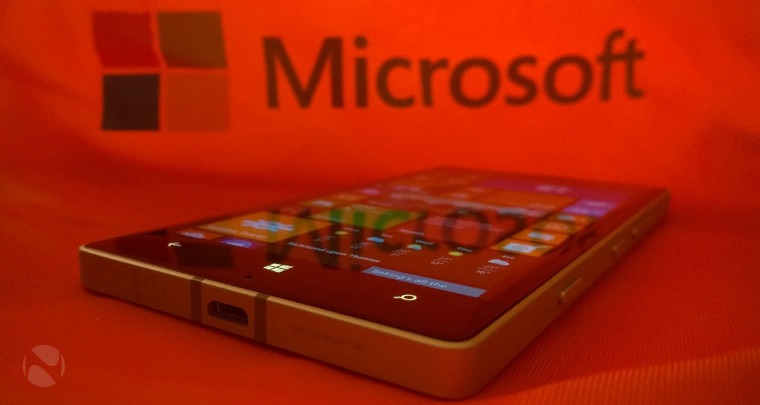 When Microsoft drastically scaled down the size of its smartphone business unit last year, it made clear that its handset portfolio would be shrinking too. Indeed, recent reports indicate that after the low-end Lumia 650, which is due in February, it may not launch any further Lumia handsets, as it refocuses its mobile efforts on the rumored high-end Surface phone, expected later this year.
Despite attracting dozens of new hardware partners to the platform, Lumia handsets still account for a staggering 97% of Windows phones in use. Even with a diverse range of Lumias, Microsoft's handset sales plummeted by 57% year-over-year, from 10.5 million in the last quarter of the 2014 calendar year, to just 4.5 million last quarter, pushing Windows phone sales down to a tiny 2% share of the global smartphone market.
With an even smaller range of Lumias, and negligible interest in Windows handsets sold by Microsoft's partners (so far, at least), it's difficult to see that changing anytime soon.
And a few days ago, that declining market share was brought into sharp focus as one of Microsoft's Windows 10 launch partners abandoned its development plans. When Microsoft first announced its launch date for Windows 10, it celebrated its partnership with Chinese multimedia giant Tencent, saying that the two companies would "do great things" together (as shown in the video below), including the launch of a Universal app for QQ, Tencent's instant messaging platform with over 800 million users.
But while Tencent acknowledged that "Windows 10 Mobile is a good platform which is yet [to be] a hit in the market", it said last week that it had ended development of its QQ Universal app, and shifted its existing Windows Phone app to maintenance-only status, pointing out that "users on the Windows Phone platform keeps declining and [many] have moved to other platforms, but [we] didn't notice that Microsoft is showing any effort to retain them."
That's a pretty stark reminder of the importance that market share plays in the overall success of a platform - without users, developers have little incentive to bring their apps to the OS, and without the most popular apps, users are less inclined to switch platforms.
But it's not all doom and gloom:In the last few months, a wide range of big brands have launched Universal apps for Windows 10 PCs and phones, or have announced plans to do so, including the likes of Uber, iHeartRadio, The Wall Street Journal, the Daily Mail, USA Today, Netflix, Dropbox, Sky Sports Football Score Centre, Deezer, and more.
So it seems that Microsoft's mobile efforts aren't quite dead yet - although they're clearly not in the best of health, and the prognosis is ambiguous, to say the least. And of course, it's worth remembering that many of Microsoft's products and experiences are now available on other platforms too, including Office, Cortana, and even the Word Flow keyboard that was once unique to Windows Phone.
Against this backdrop, we're keen to hear from you on whether or not you plan to buy a Windows phone. When you purchase your next device, will you stick with the user experience offered by a Windows handset, or will you be looking at phones running a different operating system, perhaps even using Microsoft apps and services?
Please cast your vote in the poll, and elaborate on the reasons for your choice in the comments below.