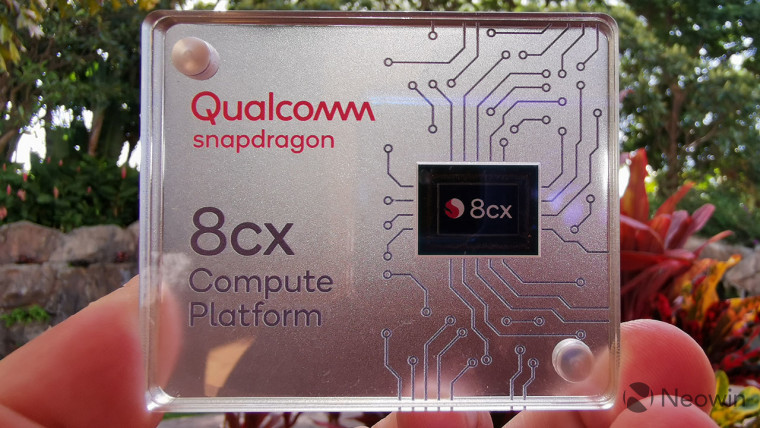 It's been over 18 months now since Qualcomm announced its "extreme" Windows 10 chipset, the Snapdragon 8cx. Indeed, last year's Snapdragon Technology Summit saw the announcement of more entry-level SKUs, but no new 8cx refresh.
According to WinFuture, that might be on the way, and it might not be what we're expecting. The site reported on a third-party database that showed documentation for the Snapdragon 8cx+. As is usually the case with Qualcomm's 'plus' chipsets, the 8cx+ is just an overclocked version of its predecessor, with the gold cores coming in at 3.15GHz instead of 2.84GHz. The Adreno 680 is likely bumped up as well, although the silver cores will stay at 1.8GHz.
Along with the Snapdragon 8cx, 8cx 5G, 8cx Enterprise, and Microsoft SQ1, this would be the fifth variant of the Snapdragon 8cx Compute Platform. It would seem that if we want to see an actual change to the architecture like we see from the firm's smartphone chipsets every year, we'll have to wait a bit longer. Perhaps, that will arrive at this year's Snapdragon Technology Summit in December.
As the report says, this information is actually from February. It's entirely possible that Qualcomm was only testing the SC8180XP, or even that it might have been canceled in favor of something better. We've reached out to Qualcomm for comment.