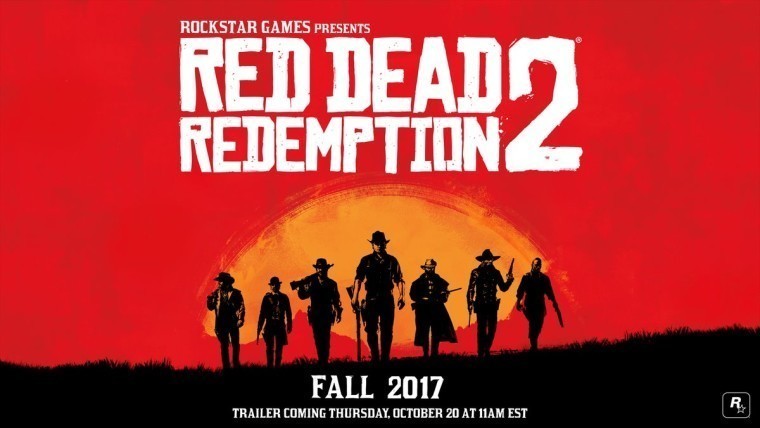 After teasing images all week, hinting at the release of a game with similar branding to Rockstar's GTA-styled Western classic Red Dead Redemption, Rockstar Games has finally revealed the long-awaited release date for Red Dead Redemption 2: next year, in the fall of 2017.
The official announcement came from Rockstar's Twitter account:
According to graphics provided by Rockstar, Red Dead Redemption 2 is currently slated for release on Xbox One and PS4, but it's unknown whether the title will be available on PC. This may be unsurprising for fans of the RDR series, as Rockstar previously refused to release the original Red Dead Redemption on PC, with a developer saying "we never even seriously talked about [a PC port]."
In two days on October 20 at 11AM EST, the first trailer for Red Dead Redemption 2 will go live on Rockstar's site, and will surely tease some of the Western gameplay that fans of RDR have been waiting for.
Thus far, Rockstar has released little detail about the upcoming title, but we can be sure of one thing: the company is banking on an open-world multiplayer mode, perhaps similar to that seen in Grand Theft Auto: V with GTA Online, which is being described as a "brand new online multiplayer experience".
For those looking to catch up on the nostalgic experience of Red Dead Redemption before the sequel drops, Microsoft has added the game to its backward compatibility list on Xbox One.
Source: Rockstar