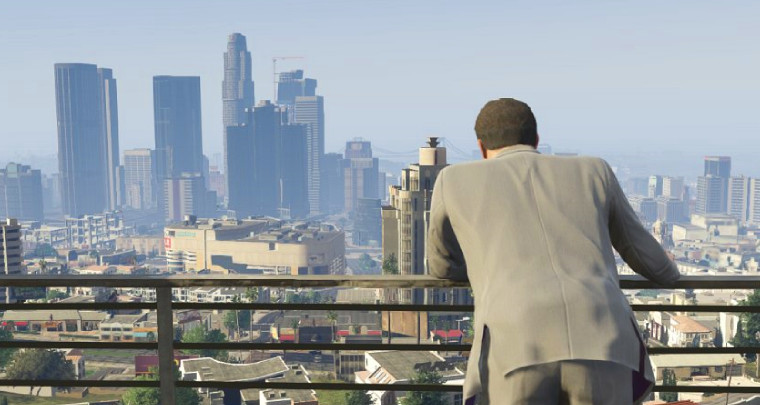 According to its CEO Strauss Zelnick, Take-Two Interactive has no plans to expand into film and television projects significantly. Considering that Take-Two is Rockstar Games' parent company, this means that we may not see any movie adaptations of triple-A titles like Grand Theft Auto or Red Dead Redemption anytime soon.
In a recent earnings call, Zelnick acknowledged the huge box office success of films like The Super Mario Bros. Movie and video game adaptations like HBO's The Last of Us. However, he believes the economics of the film/TV business remain challenging, with many more failures than successes.
"We're not going to use our balance sheet to invest in film and television projects. Those are typically very challenged asset classes with which I'm quite familiar," Zelnick stated. He pointed out that despite a few high-profile successes, there have been many money-losing failures in adapting video games to film and TV.
Take-Two plans to remain highly selective in licensing its properties for adaptation. The company has a Borderlands movie from Lionsgate and a BioShock movie from Netflix in the works. But Zelnick said Take-Two will focus on its core video game business, which offers far greater economic opportunities.
The reason you've had the failure in the past is the expression of the IP just wasn't very good, despite people's best efforts. It's a really hard business. And we're not going to bet this company's future or the value of our intellectual property based on someone else's execution in another area of the entertainment business. So we'll continue to be very selective.

Indeed, even if we did take a broad based approach, in the absence of investing ourselves, the economic opportunity in the context of the much greater economic opportunity for our core business is limited.
While Take-Two is open to licensing deals in select cases, it has no plans for significant investments or expansion into film/TV production. The company believes its resources are better spent developing hit video game franchises.
In case you missed it, Lionsgate announced Borderlands movie will hit theaters on August 9, 2024. Based on the sci-fi shooter-RPG games developed by Gearbox Software, the adaptation takes place on the desert planet of Pandora.
Source: VentureBeat