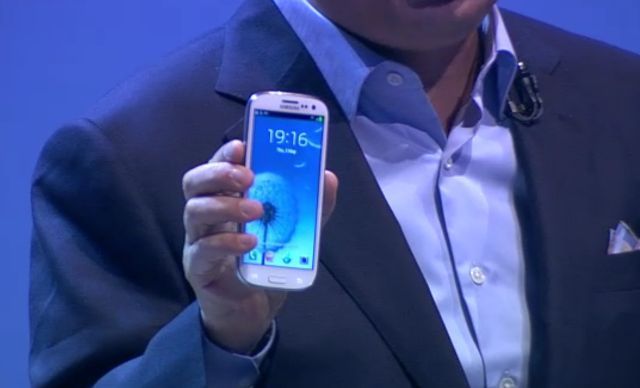 It's not even out yet, but the Samsung Galaxy S III is already generating a ton of sales interest in the UK. The Inquirer reports that a spokesperson for one of the UK's wireless carriers, Vodafone, said, "With over a week to go until launch, it's already the most pre-ordered Android device we've brought into our smartphone line-up to date and our limited time offer of 2GB of mobile data and 100 free music tracks is being snapped up."
Another UK wireless retailer, Carphone Warehouse, said that the Galaxy S III is " ... the fastest selling pre-order of 2012 so far." Officially announced on May 3rd after months of rumors, the Galaxy S III will officially go on sale in the UK on May 30. However, Carphone Warehouse will actually put the smartphone on sale at 7 pm local time on May 29 in its stores.
While no one is giving out specific sales numbers, an earlier unconfirmed report claims that Samsung has already received nine million pre-orders for the Galaxy S III. While it will be going on sale in the UK and other parts of Europe later next week, it won't be making its US debut until sometime later this summer.
Image via Samsung