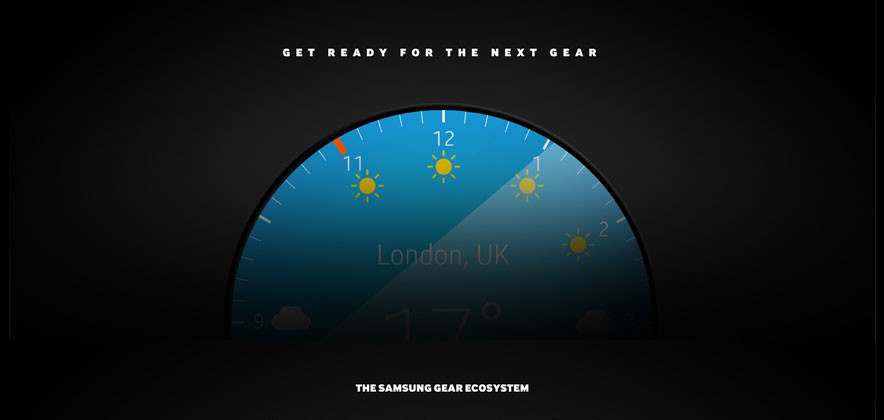 We have reported almost a month ago about Samsung teasing a new Gear smartwatch, which has a circular screen, a first for the company. The news also mentioned the early release of the device's software development kit for developers, to let them develop third-party apps, before the watch's release to the public.
According to a report from Sammobile, the upcoming device, codenamed "Project Orbis," will feature a metal frame and a metal crown. It will also feature a 1.18-inch screen, with a 360x360 resolution, and 305 ppi for its pixel density.
But what's very interesting is that the smartwatch will reportedly feature a bezel that can be rotated left and right, to navigate and control the screen. It can be used to go around menus and lists, zoom in through pictures, and adjust the volume.
The device will come with sensors such as a gyroscope, accelerometer, heart-rate monitor, magnetic sensor, pressure sensor, and a UV sensor. A 2G cellular radio is present, as well as a GPS and Wi-Fi connectivity. A camera is absent from the watch, if the report is accurate.
The smartwatch will supposedly run on Tizen OS, and not Android, a move Samsung has made almost a year ago for its Gear smartwatches.
"Project Orbis" will be branded as the "Gear A" for its public release, according to the report, and will be launched alongside the Galaxy Note 5 during this year's IFA event.
Source and Images via Sammobile