With Chrome nipping at Firefox's ankles, Mozilla knows it has to perform a drastic overhaul – and it is. Firefox 4 is shaping up nicely, adding tons of new features and addressing many complaints about the current version. Despite that fact, many people will find it difficult to embrace some of the upcoming changes.

Fortunately, Mozilla hasn't deviated from what's made Firefox the second most used browser in the world: flexibility. We're going to look at some tweaks you might want to apply if you're running the current Firefox 4 beta, such as changing the color of the new orange menu button, moving tabs back to the bottom, getting add-ons to work and more.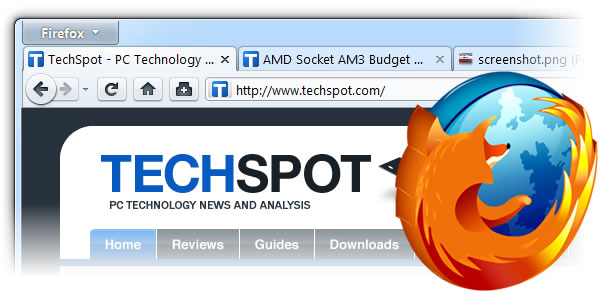 Truth be told, many of our staffers were becoming Chrome converts or rather they had already moved completely, but this first Firefox 4 beta is looking particularly solid and in a short time Mozilla has been able to win back a few of us. Haven't downloaded the Firefox 4 Beta yet? You can do so here (Windows/OS X), highly recommended.
Read: A Compendium of Firefox 4 Beta Tweaks
These articles are brought to you in partnership with TechSpot.