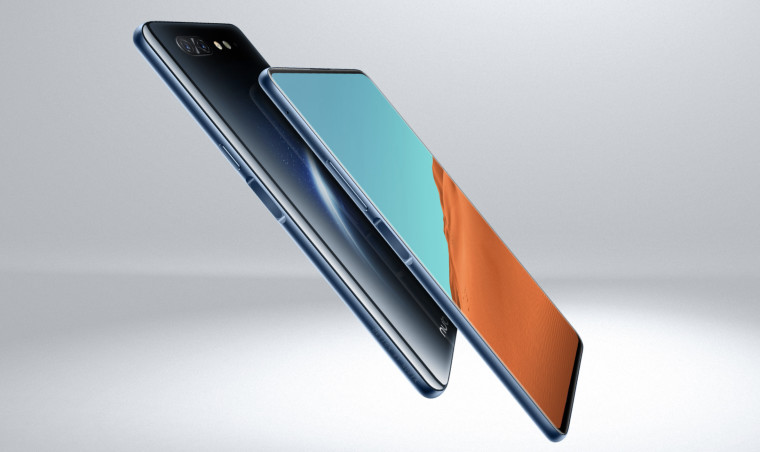 With the boundaries of displays on smartphones being expanded even further, some companies are trying to find new ways to maximize the space on the front of a phone, by either changing the design or relocating critical components. It looks like nubia is taking things in a different direction when compared to its competitors by making use of a secondary display on the rear of its latest smartphone.
The nubia X offers a sleek and modern design by pushing the bezels of the display to its thinnest point. The front looks similar to what you might find on most modern phones, with its 6.26-inch 1080p display with thin bezels. But because of this, there is no room for a front-facing camera. The firm has thought about this problem and has simply added a second 720p resolution screen on the rear of the phone so those taking a selfie with the rear camera can see themselves perfectly.
Of course, there is more to the screen than just acting as a way to frame your selfies, it can also be used as an always-on display, showing off pretty and custom artwork. Furthermore, when gaming, the rear display can be used to add two virtual touchscreen buttons. Those looking closely will also notice that there are two indentations on the sides of the phone. These areas are where you can place your finger in order to unlock the phone. That's right, the nubia X has two fingerprint readers.
Powering all of this will be Qualcomm's Snapdragon 845 processor that can be paired with either 6GB or 8GB RAM. You'll also have the option of 64GB, 128GB, or 256GB of internal storage. The phone will have two cameras, 24MP and 16MP shooters, will make use of a USB Type-C port for charging, and will have a 3,800mAh battery.
The handset will arrive in four colors, with the 6GB RAM with 64GB internal storage costing ¥3299 or around $479 USD. The 8GB RAM with 128GB of storage model will cost ¥3699 or around $520 USD. If located in China, be sure to head to the link below for your chance to purchase the unit. Per usual, this will most likely not see a release outside of Asia.
Source: Nubia