Microsoft's discounting of the Xbox One made it difficult for shoppers to choose a Playstation 4 over an Xbox during the holidays. With Microsoft resurrecting the $349 price point for the Xbox One, the upcoming games and console software revisions for 2015 make the Xbox One an early favorite to dominate the sales charts. Let's take a look at what's in store for 2015, starting with Xbox One console exclusive games.
Ori and the Blind Forest – Shown off at E3 last year, this indie title features beautiful hand-crafted art and adorable characters fighting against a darkness that has overcome the world of Nabel. Ori and the Blind Forest is a highly anticipated game that is four years in the making and is one of the most talked about indie titles right now. Ori will be released on March 11, 2015.
State of Decay: Year One Survival Edition – the Microsoft Studios zombie survival game returns as a re-mastered version on Xbox One. The first State of Decay on Xbox 360 was well-received by fans, making it a smart option for the remake. The Year One Survival Edition has the opportunity to improve upon some of the original State of Decay shortcomings to be one of the better zombie-themed games in its genre to date. State of Decay will launch on Xbox One in April of this year.
Below – Below was featured at Microsoft's 2013 E3 press conference, but has yet to see a release. Below is developed by Capybara Games and is being published by Microsoft Game Studios. You'll scour a world full of treasures while battling a malevolent darkness that is controlled via AI and uses Kinect to sense you and your surroundings, making changes to levels based on the Kinect readings. The release date is still unknown, but Below could easily make its debut in 2015 and looks to be one of the more difficult games we'll play this year.
Fable Legends – Much like the upcoming Evolve, Fable Legends is a four vs. one cooperative/competitive action-RPG game that also infuses aspects of MOBA games into the world of Albion. Four heroes of Albion will face off against a player-controlled boss, making for an interesting multiplayer experience with tight team coordination. Fable is one of the mainstay franchises on Xbox, but has seen a bit of a drop off with the most recently releases. Perhaps a change in formula will work wonders for Fable.
Quantum Break – Quantum Break was one of the focal points of Microsoft's 2014 E3 event, where the company showcased exciting games that would eventually find their way onto the Xbox One console. Quantum Break looks like a blend of Max Payne and the TV show Fringe, where the progression of time has been broken down by an experimentation group. There is still so much we could learn about this game, but only some gameplay footage has been released to give you a taste of what it will be like to play. Quantum Break could be a major system seller and looks like game of the year material.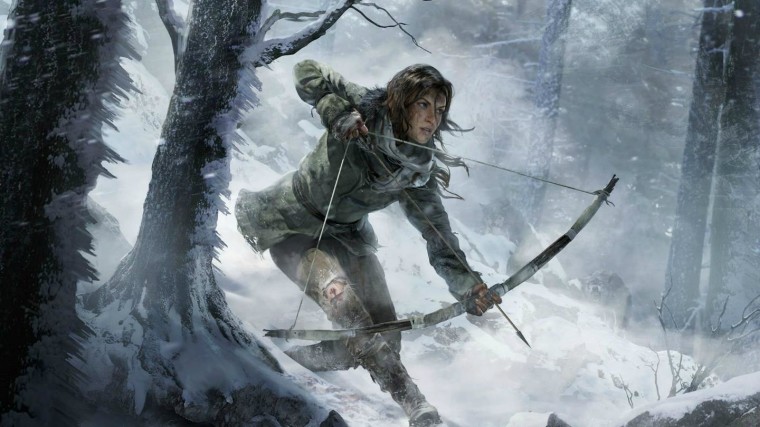 Rise of the Tomb Raider – Microsoft dealt a huge blow to Sony when Phil Spencer announced that Rise of the Tomb Raider, the follow up to the 2013 series reboot, would be available as a console exclusive on the Xbox One. While it looks to be a timed exclusive, Lara Croft's adventures will not be playable on another console platform anywhere near its holiday 2015 launch. This Tomb Raider adventure welcomes back Rhianna Pratchett, who helped pen the previous Tomb Raider and has contributed to Mirror's Edge, Overlord and Heavenly Sword in years past.
Cuphead – Another indie title to look out for, Cuphead is building some buzz as a pseudo Disney-looking run-and-gun game that has the main character, Cuphead, fulfilling a debt that is owed to the devil through killing bosses. This 1930's-looking indie features an RPG leveling system and is said to have continuous boss battles throughout the stages of the game.
Halo 5: Guardians – No introduction needed. Halo 5 is looking great, with early impressions of the multiplayer showing the advancement of Halo beyond its predecessors. Halo 5's story is receiving a lot of attention and was delayed in favor of building a more complete game to succeed Halo 4. No word on whether Cortana makes a comeback in any way here, but the buzz build around Halo 5 is incredible. Like Halo 3 and Halo 4, Halo 5: Guardians received a small movie to offer some back-story to the game, known as Nightfall. We'll get the chance to blow away alien races this holiday season.
Scalebound – While there's so much we don't know about this game, Scalebound is the child of PlatinumGames Inc., whose résumé includes Bayonetta, Bayonetta 2, Metal Gear Rising: Revengeance, Infinite Space, and the Legend of Korra. Scalebound looks to be some kind of RPG that includes dragon companions. PlatinumGames Inc. claim they have a AAA title on their hands and this will be an exclusive for Xbox. Our only question is whether the game will make it out before the end of 2015 or not.
Crackdown – A series reboot is on tap for the zany open world crime fighter that comes off as a mashup of Borderlands and Grand Theft Auto. Crackdown wasn't perfect in its first two iterations, but with greater talent on board that are dedicated to the title, Crackdown is destined for great things. Like Scalebound, we don't know for sure if the game will be made available before the end of 2015, but given that it was showcased in 2014, there's a good chance that it will be ready before 2016 rolls around.
All of these games will be enhanced by the release of Windows 10 and DirectX 12 on Xbox One later this year. With the software upgrades, the Xbox One will see a reduction in current workload on both the CPU and GPU inside the console, allowing for greater detail and larger worlds to be made with Xbox One games. The Windows 10 update on Xbox will also introduce consistent cross-platform play for certain titles, allowing the PC and Xbox communities to play together.
A lower price point, noteworthy console exclusive games and game-changing software revisions show that Microsoft is in the midst of reasserting its dominance as the living room console leader. With all of the work Microsoft is doing with Xbox this year, it's hard to see how Sony matches up with the future of the Playstation 4.