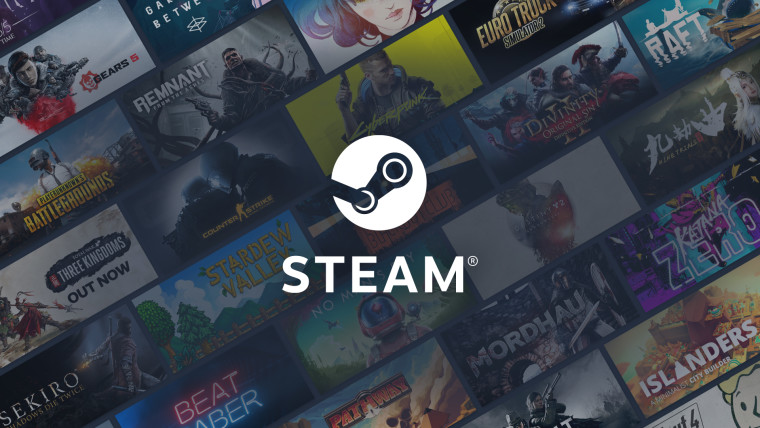 On Friday, Valve released Proton 8.0-3 for users of Steam Play. This is a large update with lots of fixes, but more importantly, support for fifteen new games including Minecraft Legends and Tom Clancy's Ghost Recon Breakpoint.
For those unaware, Steam Play is a compatibility layer that allows Windows games to be played on other operating systems including SteamOS, Ubuntu, and Linux Mint. It's supposed to be seamless for gamers on alternative platforms.
The fifteen games were already supported in Proton Experimental, but as you can tell from the name, that's not as stable. The full list of titles now supported consists of:
Propnight
Combat Mission: Battle for Normandy
Bloodrayne Terminal Cut 1/2
Breakout 13
Murasaki Tsurugi
PooShooter: Toilet Invaders
Purgo Box
Olympia Rising
Summoners War: Chronicles
Tom Clancy's Ghost Recon Breakpoint
Minecraft Legends
Company of Heroes: Battle of Crete
STRANGER OF PARADISE FINAL FANTASY ORIGIN
Gunfire: Reborn
Super Bomberman R
The other fixes and updates in this update are as follows:
Newly playable: StreetStep: 21st Century Basketball.
Fixed Battle.net not starting.
Fixed EA launcher crashing.
Fixed Ubisoft Connect intermittently having an invisible window.
Fixed scroll bar in Final Fantasy XIV Online launcher.
Fixed EOS error message with Returnal and other EOS games.
Fixed a few Proton 8.0 regressions:

DJMAX RESPECT V is playable again.
Halo: The Master Chief Collection menus no longer are broken.
BeamNG.drive no longer crashes when a steering wheel is connected.
Cafe Stella no longer crashes with 2 elements on the flowchart.
Marvel's Spider-Man Remastered no longer ignores controller input.
Indiana Jones and The Emperor no longer crashes on the splash screen.
Grand Theft Auto V no longer freezes on keyboard input.
TRAHA Global no longer crashes at end of second cutscene
Logging in online in Gears 5 works again.
Doom Eternal no longer crashes with ray-tracing enabled on AMDVLK / NVIDIA.

Fixed Creativerse hanging while exiting from a local game.
Fixed Call of Duty 2 hanging when loading maps.
Fixed New World not starting after a recent game update.
Fixed game stutter in Lara Croft and the Temple of Osiris.
Fixed Last Labyrinth displaying only a black screen on the Steam Deck.
Fixed Creativerse not being able to connect to a local game with a VPN connection active.
Fixed The Incredible Adventures of Van Helsing not rendering text in Polish correctly.
Fixed game looking dark and improved performance with Nosferatu: The Wrath of Malachi.
Fixed DXVK HUD not showing the correct git revision used.
Improved video playback in Roboquest.
Fixed various memory leaks during video playback that were affecting Street Fighter 6.
Enabled nvapi for many more games: Chernobylite Enhanced Edition, Dead Space (Remake), Forspoken, Forza Horizon 5, Hi-Fi Rush, Marvel's Avengers, Monster Hunter Rise, Need For Speed Unbound, Nioh 2, Propnight, Redfall, Returnal, Sackboy: A Big Adventure, SCP: 5K, Scum, The Last Of Us Part I, Watch Dogs Legion.
Fixed Tales of Berseria suffering from screen tearing with vsync turned on while in fullscreen / borderless.
Improved Final Fantasy XIII loading times.
Fixed Red Dead Redemption 2 taking long time to exit with Alt+F4.
Fixed multiple Unity titles flickering on the Steam Deck when switching display window options.
Fixed The Elder Scrolls Online wrongly claiming not enough space.
Fixed The Elder Scrolls Online launcher showing blank window.
Fixed Madballs in Babo: Invasion claiming the game wasn't purchased.
Fixed PlanetSide 2 launcher.
Fixed various Wo Long: Fallen Dynasty issues around video playback.
Fixed video playback in Nioh: Complete Edition.
Fixed Pentiment not being playable on desktop.
Fixed Grounded not being playable on desktop.
Improved cutscene desync in Immortals Fenyx Rising.
Fixed Witcher 3 launcher rendering issues.
Fixed Call of Duty: Black Ops III graphical glitches when loading Hex Tower.
Fixed video playback speed issues in METAL GEAR SOLID V: THE PHANTOM PAIN.
Fixed Deus Ex: Human Revolution Director's Cut hanging on exit.
Fixed connection error at the end of Chapter 2 in Life is Strange Remastered.
Fixed rendering issues in Uru: Complete Chronicles on Steam Deck.
Fixed Richman: Classic not starting in OpenGL mode.
Updated dxvk to v2.2-34-g4d254b13.
Updated dxvk-nvapi to v0.6.3-4-g2483eac.
Updated vkd3d-proton to v2.9-21-gf52e6482.
Even if you're on the latest version of Steam, you may not be using the most up-to-date Steam Play version. To check, just head into the Steam settings and look for the Steam Play section and there you should find the option to choose which version of Proton you want to use.
Source: Proton (GitHub)