Weekend PC Game Deals is where the hottest gaming deals from all over the internet are gathered into one place, every week, for your consumption. So kick back, relax, and hold on to your wallets.
Humble usually takes it slow with its bundles when a big sale, like the winter promotion it finally kicked off, is going on, but not this time.
The Survival Instincts Bundle just dropped and carries seven games within it: State of Decay 2: Juggernaut Edition, The Long Dark: Survival Edition, Chernobylite: Enhanced Edition, SCUM, Volcanoids, SurrounDead, and Starsand.
All of the games are yours to keep as Steam unlocks for paying $15. There are two weeks left in the bundle's expiry timer too, giving you plenty of time to make a decision on these survival games.
It was a couple of indie games that arrived as freebies to Epic Games Store this week. Hell is Others and Adios is what's available this time, two games with rather bizarre settings.
Adios is a narrative thriller experience where you play a pig farmer attempting to break away from the mob's dealings, but your assassin friend is trying to convince you otherwise to save your life. Meanwhile, Hell is Others is a top-down multiplayer extraction game where you head into a city filled with horrors and other players to harvest blood for your ammo-growing bonsai plants.
Both games are free to claim on the Epic Games Store until February 2. Next week will be a big one again, with Dishonored: Death of the Outsider and City of Gangsters invading to take over the giveaway slot.
Free Events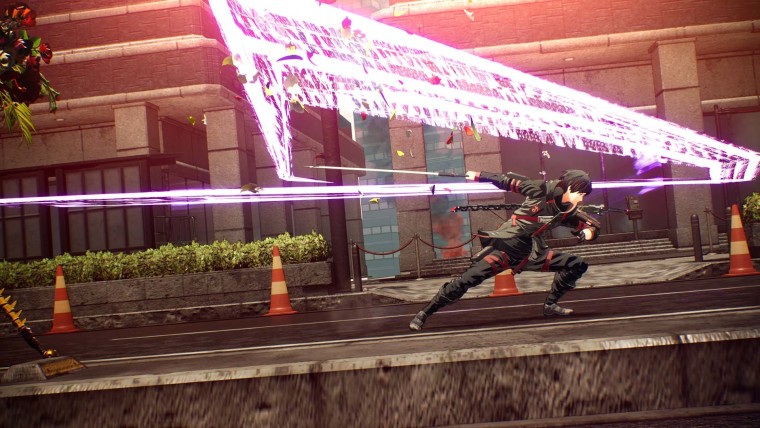 After a silent week or two, the free events space is back in action though with only a single game this weekend.
You can now try out Scarlet Nexus until Monday. Developed by Bandai Namco, the action game takes place in the future where psychic power wielders and monsters are the norm. The storyline is split into two here, with two protagonists available to choose from that have interviewing storylines.
Big Deals
You will notice quite a few city builders and management games are on sale this weekend thanks to Steam's latest game festival. With those, remaining lunar new year sales, and more, catch our hand-picked big deals list below:
DRM-free Specials
Celebrating the release of the Dead Space remake, the DRM-free GOG store has plenty of horror games on sale this weekend among other specials:
Keep in mind that availability and pricing for some deals could vary depending on the region.
---
That's it for our pick of this weekend's PC game deals, and hopefully, some of you have enough self-restraint not to keep adding to your ever-growing backlogs. As always, there's an enormous amount of other deals ready and waiting all over the interwebs as well as in services you may already subscribe to if you comb through them, so keep your eyes open for those, and have a great weekend.
Neowin may earn a small commission from qualifying purchases.