Windows Holographic has received version 22H1 today, following the release of version 21H2 in October of last year. For those unaware, Windows Holographic is Microsoft's platform for mixed reality devices powered by Windows, such as HoloLens 2. Its latest release brings a host of new capabilities including some enhancements for its flagship feature, Moving Platform Mode.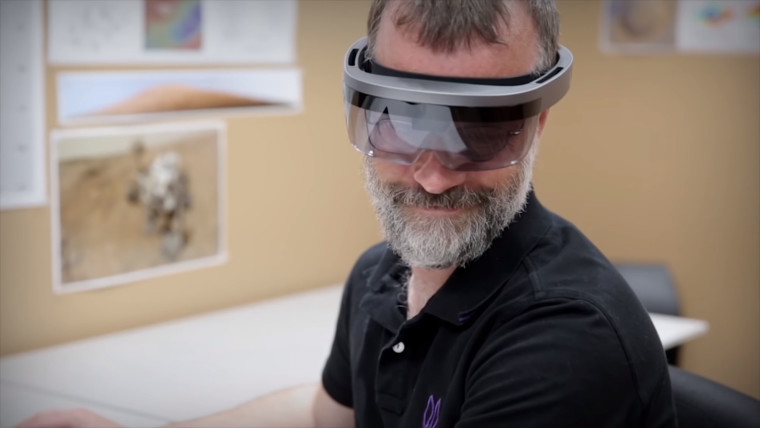 Moving Platform Mode is a flagship feature in HoloLens 2 for tracking on large environments with low dynamic movement such as large ships and other marine vessels. It was released as a beta with version 21H2 but is now graduating from this phase with new settings and configurations to enable it while using HoloLens 2.
There is also a new configuration to prevent the Start menu from appearing while you are waving your hands and looking downwards. Alternative ways to open the Start menu now involve looking at your wrist or virtually tapping the icon for two seconds, among others.
Furthermore, you can leverage the Power and Thermal SDK to provide you custom notifications and actions when you are using your app in warm environments and pushing the app to its capacity. This release also packs a color-blind mode for improved accessibility too. And finally, you can take advantage of a new Mixed Reality policy to launch other apps from a Single App Kiosk app.
Some of these features were already present in previous monthly releases of version 21H1. Microsoft says that it released these features early because of massive demand. As such, the major release number stays at build 20348, but you can head over to Windows Update to check if your IT admin has approved the update for your HoloLens 2. Version 22H1 will have a build number of 20348.1501 or higher but you need to at least be on version 21H1 to receive the latest update.