At the launch event for its Surface Studio all-in-one PC this week, Microsoft revealed that new Windows Holographic VR headsets are on the way from its hardware partners, priced as low as $299. With the Windows Holographic shell coming to all Windows 10 PCs as part of the Creators Update early next year, that will dramatically reduce the cost of entry into the world of virtual reality for many buyers.
Currently, buyers need a powerful, modern PC to run headsets like the HTC Vive and Oculus Rift; this might require spending $1,500 or more on a well-equipped PC, plus hundreds of dollars more on a VR headset. Even smartphone-based VR solutions aren't exactly cheap, and require high-end hardware for adequate performance.
But what kind of performance can buyers expect from the most affordable Windows Holographic headsets next year? There's still a lot we don't know, although Microsoft will share more details about these low-cost, third-party headsets at an event in December. But Microsoft Technical Fellow Alex Kipman did reveal a few insights to Polygon this week; among them, confirmation that not all of these headsets will be alike in the experience that they deliver to users.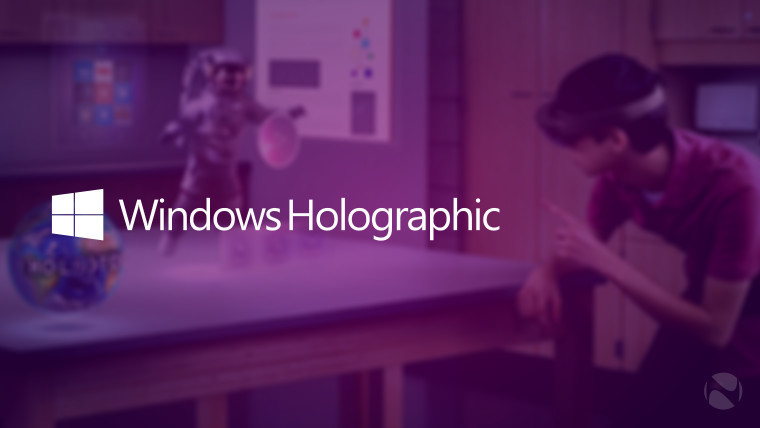 The first wave of those headsets will arrive with the Creators Update next Spring, and unlike Microsoft's own Windows Holographic headset, HoloLens - which focuses on augmented reality, placing virtual objects into the user's view of the real world - the earliest third-party models will be opaque. While specs for the new headsets haven't yet been revealed, Kipman said that they will all have a "high field of view".
All of these third-party models will be tethered to a Windows 10 PC by wire, with inside-out tracking and full 'six degrees of freedom' movement, pushing them more towards 'mixed reality' than the more isolated virtual reality experience. Six degrees of freedom ensures that the headset can track the user's movement in each direction on the three dimensional axes (up/down; left/right; forwards/backwards). Inside-out tracking - which maps the user's presence in 'real' space; for example, as they walk around their home - is more challenging. It's a problem that Microsoft solved on HoloLens using cameras built into its headset, and Kipman said that the same inside-out technology that's been shipping in HoloLens for the last few months will also be used in its partners' more affordable headsets.
"It allows you to freely move through space safely," Kipman said. "This is the first created for the real world. This is the thing that people are saying is the future. But it's something we are shipping with the Windows 10 Creators Update... Nobody in the world has this. This is HoloLens technology."
But just like with PCs and smartphones, users must expect differing levels of performance depending on the specs, and price, of the headsets that they purchase. In much the same way that a cheap Windows 10 netbook won't deliver the same class of performance as a desktop gaming powerhouse, the most affordable headsets tethered to low-end PC hardware won't be able to match the most powerful and expensive alternatives. According to Polygon, it seems that the experience that users get will vary depending on both the PC they use and the headset they buy.
"Just like gaming on a PC," Kipman explained, "there is a difference if you want to play Halo or you want to play solitaire."
With many potential hardware combinations, and the variation in performance among them, could that lead to confusion in the nascent mixed reality market? Kipman doesn't think so; rather, he believes that this variety of hardware will ultimately prove more beneficial in opening up mixed reality experiences to a much wider range of users with differing budgets.
Kipman thinks that this will allow buyers to only spend on what they want out of the mixed reality experience, rather than being forced to pay for flagship-class hardware even if high-end gaming, for example, isn't a priority for them. "We want a world where you can have both Angry Birds and Halo," he said. "You want that sort of flexibility in the ecosystem".
Microsoft is also preparing for a big virtual reality push in gaming next year, when it launches its new Project Scorpio console. Described by Microsoft as "the most powerful console ever", Scorpio will include support for native 4K gaming, and will offer exclusive VR experiences.
Source: Polygon