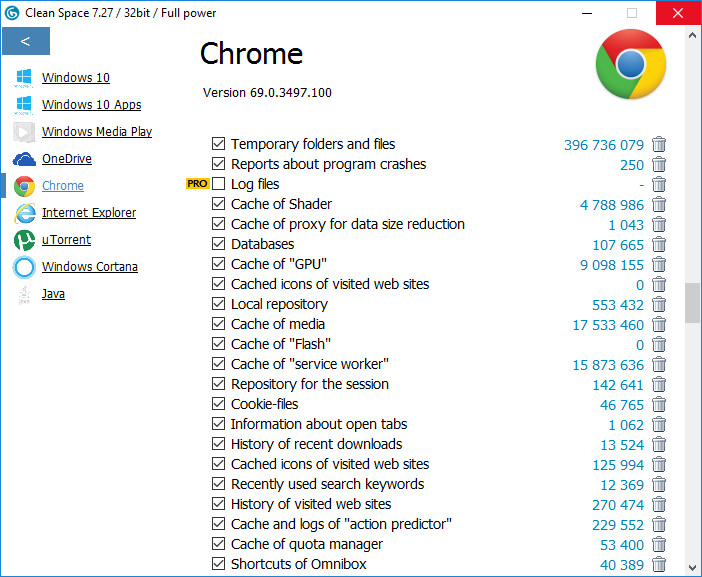 Clean Space is a system optimization, privacy, and cleaning tool. With this program, you can free up valuable hard disk space by removing unused files from your system, thereby allowing Windows OS to run faster and more efficiently. The program also cleans traces of your online activities, such as cookie files, and your internet history, even in third-party programs.
Check out full list of areas that Clean Space can clean.
Clean Space 7.31 release notes:
With this update we are withdrawing the New Year style, which was with you for past few weeks. But don't worry, for next year we will do something else! But till that time we will put this style in the box. By the way, we like this idea, and for spring time we will provide you a new image, so you wont be bored with our program.
Also, according request from third-party we making some changes to the legal part of the program. Some documents on the site and in the program will be updated to meet reality. There is no problems with the program itself, but just one of the statements at our site has been expired and was not removed ontime.
Fixed a bug when you can see blue splash screen during program load which blocks the entire program.
Download: Clean Space 7.31 | 14.3 MB (Freeware)
Link: Clean Space Home Page
Get alerted to all of our Software updates on Twitter at @NeowinSoftware