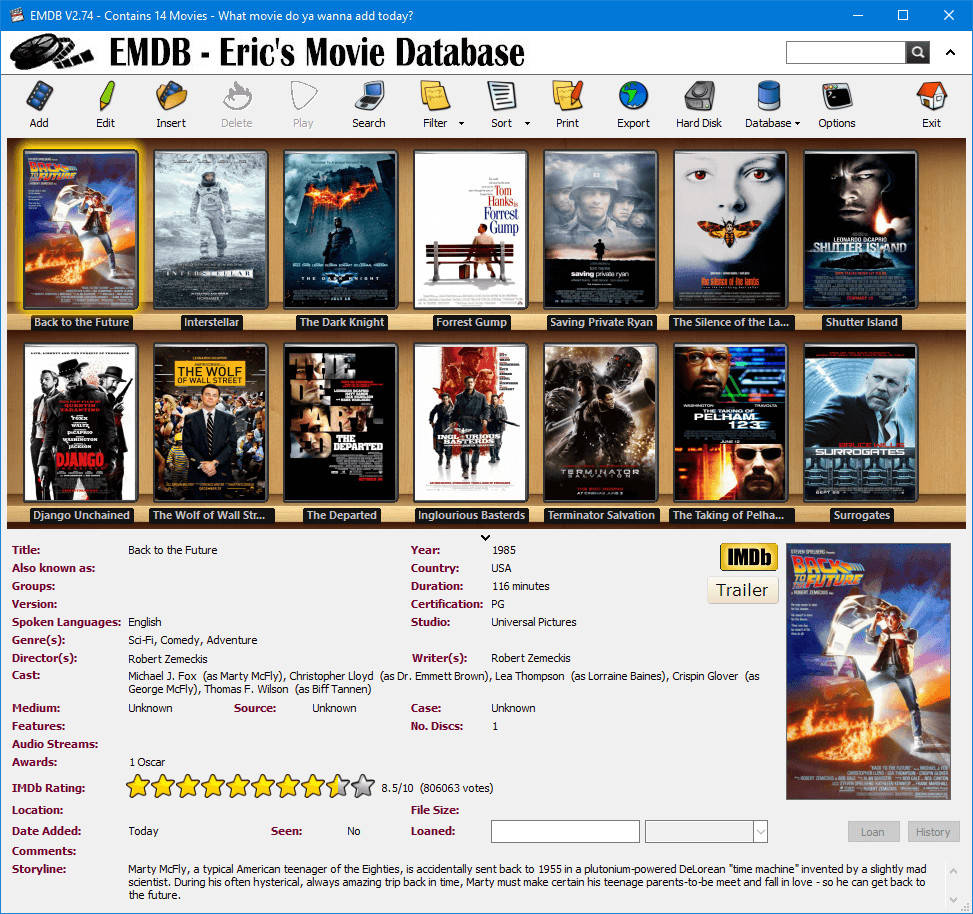 EMDB is an application to keep track of your movie and TV Series collection. Both physical discs and media files are fully supported. With an automatic import from the database of IMDB, export to csv, text or HTML, thumbnail cover preview, a loan tracker, advances search and filter functions and multi-language user interface. EMDB doesn't need a .NET framework or any other external libraries and is therefore fully portable. And best of all... it's free!.
EMDB 5.05 changelog:
Database: last used database was not always selected.
EAN / UPC import: Improved retrieving movies via UPC / EAN codes.
IMDb import: Improve retrieving English artwork when IMDb serves pages localized (e.g. in Bulgaria).
CSV import: added import of The TVDb Id.
Database: Added tags.
Database: Added 60 fps as framerate.
Database: Improved re-indexing of the database.
Database: Removing unused images could delete collection images still in use.
Print: Movies in collections used the collection name instead of the movie title when printing lists.
Translations: Updated the Arabic, Spanish, French, German, Simplified Chinese and Dutch translations.
Download: EMDB 5.05 | 5.5 MB (Freeware)
Link: EMDB Home Page
Get alerted to all of our Software updates on Twitter at @NeowinSoftware