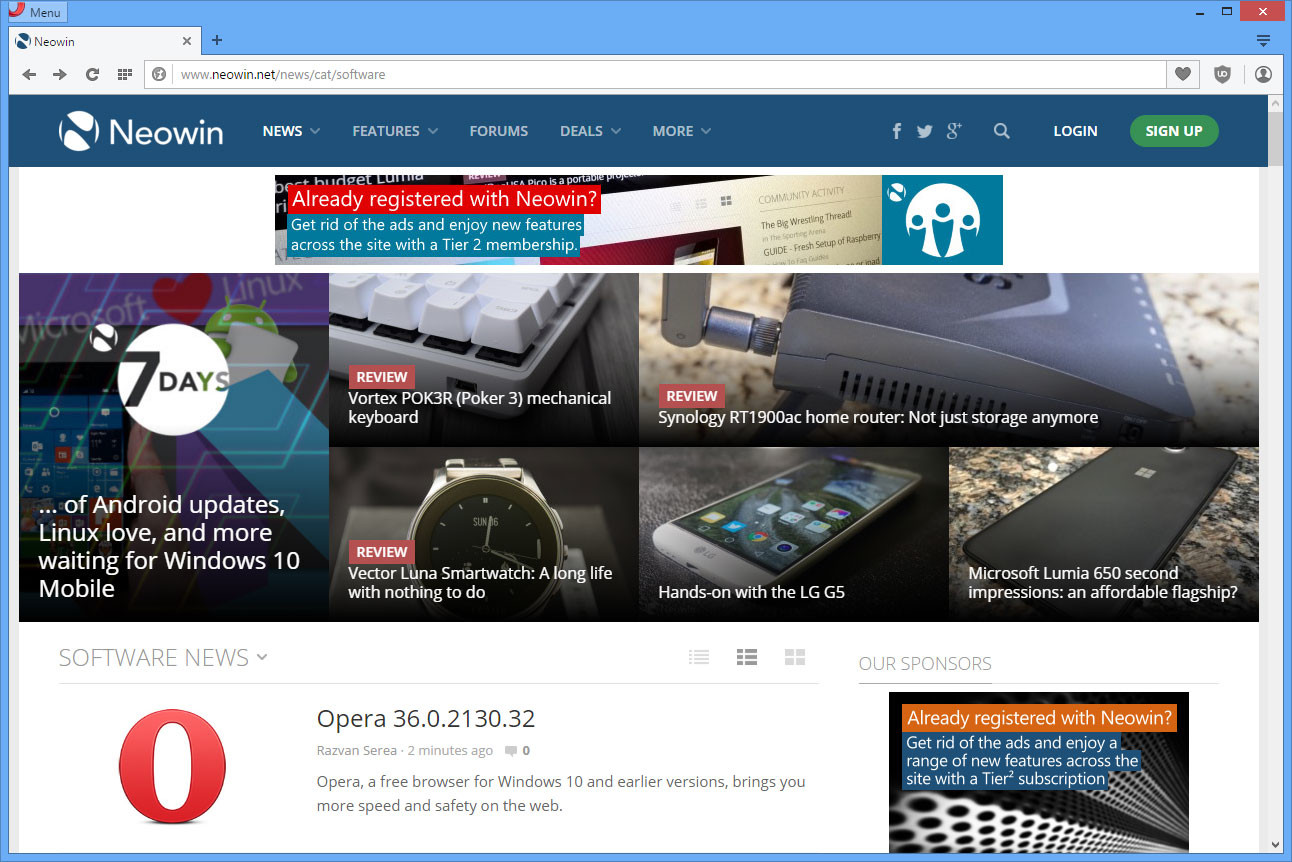 Opera is a Web browser that offers lots of features to let you take advantage of todays Web. Operas interface combines precision and quality. Integrating modern style with powerful features, Opera gives you the freedom to truly open the web and explore. Also, if you're on a slow internet connection, Opera Turbo can compress pages for faster browsing.
Over 1,000 extensions make it easy to customize Opera. Download the extensions and themes you like from Operas add-ons catalog to get the best browser experience with a personal touch. With the animated themes, you can even bring Operas start page to life.
Opera for computers treats your safety on the web very seriously. Focus on surfing, while the Opera secure browser takes care of your privacy and protects you from suspicious sites that try to steal your password or install viruses or other malware.
Opera version 43.0.2442.1144 fixes:
DNA-58913 [Win7] Pinned shortcut is not removed when uninstalling WoW64 when you have more stale pins
DNA-59170 [Win10] Taskbar shortcut is removed after update via NI.
DNA-59327 [Mac] Broken animation for opening popups
DNA-59415 [Videopopout] [Mac] Detached video artifacts on some pages
DNA-59463 [Linux] Lower flash requirements
DNA-59479 Domain disallowed wininet error has wrong suffix
DNA-59524 [Mac] No search switcher in private mode drop down
Download: Opera 43.0.2442.991 (32-bit) | 44.1 MB (Freeware)
Download: Opera 43.0.2442.991 (64-bit) | 50.6 MB
View: Opera Website