.NET Framework is a software framework developed by Microsoft that runs primarily on Microsoft Windows. Claim your complimentary copy of the ".NET Framework Notes for Professionals" eBook for free today.
What's it about?
It includes a large class library named Framework Class Library and provides language interoperability across several programming languages. With over 100 pages, this eBook can be your go-to guide for getting started and advancing your skills.
This .NET Framework Notes for Professionals eBook is compiled from Stack Overflow Documentation and the content is written by the knowledgeable people at Stack Overflow.
How to get it
Please ensure you read the terms and conditions to download this free eBook. Complete and verifiable information is required in order to receive this free offer. If you have previously made use of these free offers, you will not need to re-register. While supplies last!
> Get the ".NET Framework Notes for Professionals" free eBook
Offered by Goal Kicker, view their 21 other free resources.
---
Not for you?
That's OK, there are other free eBooks on offer you can check out here, but be aware that these are all time-limited offers.If you are uncomfortable sharing your details with a third-party sponsor, we understand.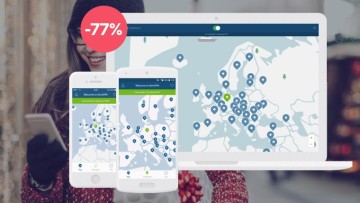 Or via our preferred partner, you can Save 77% off a 3-year subscription to NordVPN. Get it for the equivalent of just $2.75 a month!
How can I disable these posts? Click here.
---
Disclosure: A valid email address is required to fulfill your request. Complete and verifiable information is required in order to receive this offer. By submitting a request, your information is subject to TradePub.coms Privacy Policy.