Today's highlighted deal comes via our Online Courses section of the Neowin Deals store, where you can grab this Price Dropped 2022 Masters in Cyber Security Certification Bundle. Know your way around ethical hacking, network scans, and penetration testing and be an in-demand IT professional with 66 hours of cyber security content.
This bundle includes the following courses:
Complete Ethical Hacking & Cyber Security Masterclass Course
A Comprehensive Guide to the Newest Techniques of PenTest & Ethical Hacking
Real Penetration Testing with Kali Linux
Learn How a Penetration Testing is Conducted in Phases in Real World Experience
IT Interview Training Course
Save Time Watching This Course & Avoid All the Mistakes You Might Make and Miss a Work Offer
Cyber Security Analyst & Enterprise Architecture
Prevent, Detect, & Combat Cybersecurity Threats and Improve Overall State of IT Security
Hacking in Practice: Certified Ethical Hacking Mega Course
Explore Today's Cyber Threats & Shut Them Down with 20+ Hours of Practical Training
Cyber Security Certifications Practice Questions 2022: CISSP, CISA, CISM, CEH
The Latest Exam Practice Questions to Pass the Most Valuable Cyber Security Certification Exams
Here's the deal:
This 2022 Masters in Cyber Security Certification Bundle normally costs* $1,800, but you can pick this up for just $39.99 $20 for a limited time - that represents a saving of $1,780 or 97% off. For a full description, specs, and instructor info, click the link below.
---
Not for you?
That's OK, there are other deals on offer you can check out here or the below offer.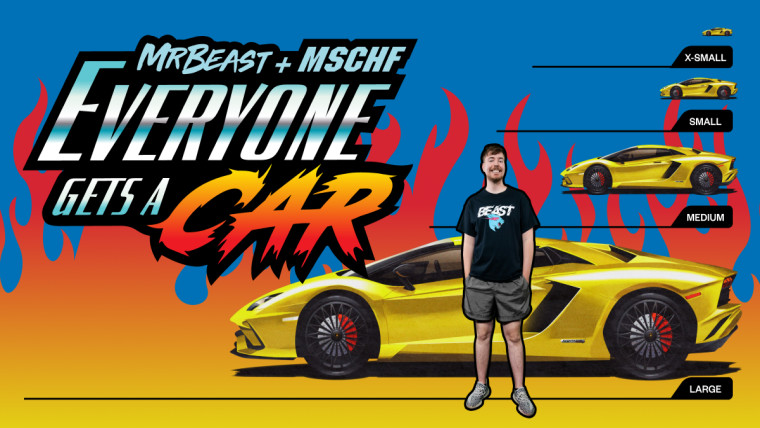 EVERYONE GETS A LAMBO… BUT WHAT SIZE LAMBO? The Catch is You Won't Know if You'll Receive a 1/64 Diecast, Remote Controlled, Ride'On, or the Full-Sized Lambo
Get MrBeast + MSCHF Everyone Gets A Car for $35 (3- and 5-pack offers also available)
Neowin Deals · Free eBooks · Neowin Store
Disclosure: This is a StackCommerce deal or giveaway in partnership with Neowin; an account at StackCommerce is required to participate in any deals or giveaways. For a full description of StackCommerce's privacy guidelines, go here. Neowin benefits from shared revenue of each sale made through our branded deals site, and it all goes toward the running costs.