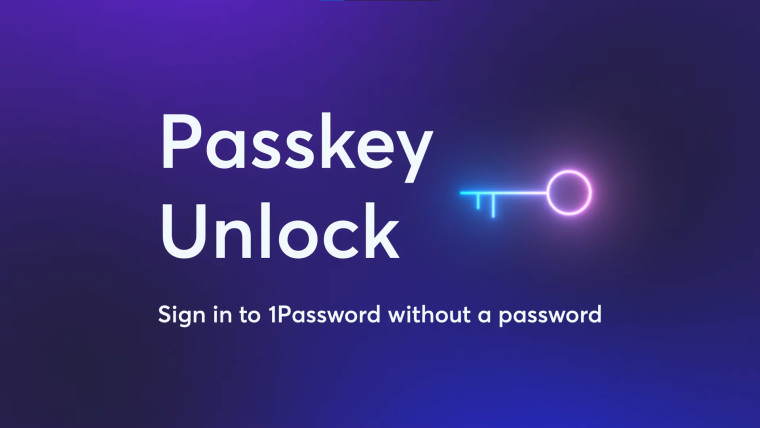 Towards the end of last year, quite a few popular services started relying on passkeys as their user authentication measure of choice, as opposed to passwords. Google started introducing passkey support to Android and Chrome in early October, while only a couple weeks later PayPal announced that it would be doing the same as well. For those unaware, passkeys are digital credentials that serve as a more secure replacement for passwords. They are not required to be typed out or memorized, and are built upon the concept of public key cryptography.
Today, AgileBits, developer of popular password managing service 1Password, has unveiled its plans to roll out passkey authentication as a replacement for passwords. Notably, the password manager had already started heading into this direction a while back, with support for storing passkeys for other services introduced earlier as well - for which the firm is already offering an interactive demo.
Chief Product Officer at 1Password, Steve Won, stated that users will be able to utilize the following by using passkeys:
Create a 1Password account without a password or a Secret Key.
Sign in on new devices with ease.
Use your phone to unlock 1Password on your Mac, PC, and in the browser.
Accelerate onboarding for enterprise users, or friends and family.
Use built-in biometric authenticators everywhere you use 1Password including on the web.
He also acknowledged that the shift to passwordless for a service named 1Password may seem counter-intuitive at first, but he emphasized on how passkeys worked on the same principles as passwords, with additional layers of protection that just serve to make them more secure than their more traditional counterparts.
Passkeys as a form of login and registration will start rolling out this summer for 1Password.