7 Days is a weekly round-up of the Editors' picks of what's been happening in the world of technology - written with a dash of humor, a hint of exasperation, and an endless supply of (Irish) coffee.
No one company has dominated the headlines over this past seven days, but it's been another busy week in the tech world nonetheless. We begin our look back on the week with a bit of a good news/bad news thing.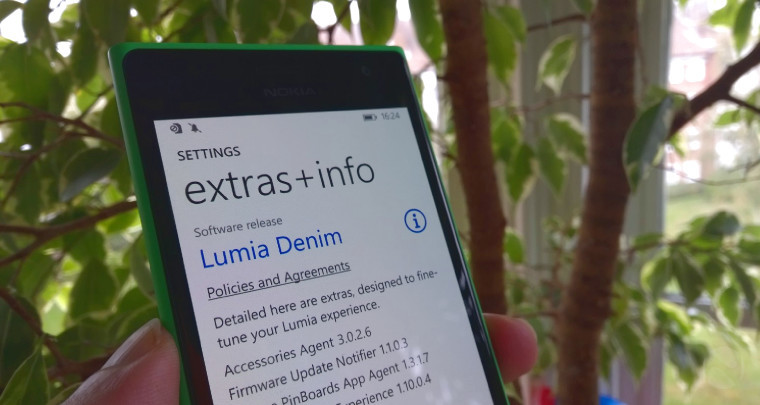 A report claimed this week that the Lumia Denim update with Windows Phone 8.1 Update 1 will begin rolling out to devices imminently. So what's the bad news?
Well, customers on O2 have been told not to expect the update until January, which means that Microsoft's planned rollout is clearly well behind schedule. O2 also appeared to blame Microsoft for this.
Back in early September, Microsoft UK told the press that the Denim update was supposed to start rolling out last month – so clearly it's already late. But Microsoft also told us that it aimed to get Denim on all Windows Phone 8 devices in the UK before the end of the year. With the festive season fast approaching, and the rollout still not underway, it seems likely that Microsoft will miss its own target for the Denim rollout.
Earlier this week, we took a look at every Lumia handset ever launched – from the little-known Mexican Lumia 505, to the gigantic Lumia 1520 range-topper, and even the so-called 'missing Lumia', the 719C. If you're struggling to remember which Lumia is which, be sure to check out our guide to the whole range.
For those in the US who fancy something a bit different from a Lumia, T-Mobile has finally launched the HTC One M8 for Windows. The HTC flagship includes a 2.3GHz Snapdragon 801 chipset, 2GB RAM and 32GB storage (plus microSD support) and is available on T-Mo for 24 monthly payments of $24.40 with $0, or $585.60 off-contract. As on Verizon and AT&T, buyers of the One M8 for Windows on T-Mobile will also get a free Xbox Edition Dot View case for a limited time.
PayPal confirmed on Tuesday that it is bringing its Square-style 'Here' credit card reader and app to Windows Phone 8.1. PayPal uses a triangular dongle that plugs into a phone's 3.5mm headphone jack, and which can read the magnetic strip on a credit or debit card. The dongle and app are free, but PayPal charges transaction fees for each purchase you process.
PayPal Here will also offer Windows 8.1 support, and the company has confirmed that it is launching a pilot/beta program in early 2015.
Two other big-name apps joined Windows Phone this week too. Duolingo is a free service designed to help people to learn a new a language, with over 50 million users worldwide. It regularly tops the charts on both the Google Play Store and the iTunes App Store, which should give you some idea of why its addition to Windows Phone is such a big deal, it can be downloaded for free here.
The second major addition to the platform this week was Wolfram Alpha – a knowledge platform that describes itself as "the world's definitive source for instant expert knowledge and computations". The app allows you to interrogate data on a wide range of scientific topics, and to compute answers to complex mathematical and scientific problems, and some of its technology have been used by Apple in its Siri assistant on iOS.
The app doesn't yet support Cortana on Windows Phone though – but given Wolfram Alpha's own (slightly self-inflated) comparison between itself and the LCARS computer system from Star Trek, we'd certainly expect them to be working on that. Wolfram costs $2.99 and can be downloaded here.
Microsoft announced that its Black Friday deals next week will include up to $150 off the cost of a Surface Pro 3. Its Surface 2 tablet (the one with Windows RT) will also get a temporary price cut of $150. There are plenty more opportunities to save too with various retailers having announced some of their deals, including: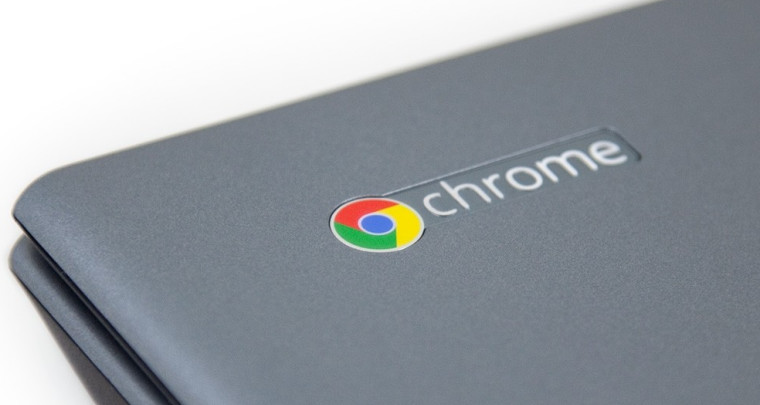 Google is hoping to entice buyers to its Chromebook line over the holiday season, by giving away 1TB of Google Drive online storage free for two years. Google usually charges $120 a year for that amount of cloud storage, so if you buy a Chromebook for as little as $199, you'll be getting a $240 freebie.
The thing is, this doesn't quite match Microsoft's equivalent offering. Microsoft is now giving away Office 365 Personal subscriptions – worth $69.99 a year – with low-cost Windows 8.1 tablets and smartphones, and Office 365 now includes unlimited OneDrive cloud storage.
So, this Black Friday, you could, for example, pick up an 11.6-inch ASUS EeeBook X205TA notebook with Windows 8.1 for just $99 with free Office 365 and unlimited storage for one year. Next year, you could either renew your Office 365 sub for $70, or get a Windows 8.1 tablet for $99 with Office and unlimited OneDrive storage again. If you favoured the latter option, the total cost would be the same over two years as Google's offering, but you'd get two devices out of it, not one, and you'd get Microsoft's full Office suite, AND you'd get unlimited online storage.
So… erm, what's the point in going for Google's option exactly?
Russia's YotaPhone announced this week that it will be unveiling its second-generation handset next month. The YotaPhone is an Android handset with a truly unusual form factor. On the front is a perfectly ordinary LCD, but on the back, there is a second full-size display – but not an LCD, but rather a monochromatic e-ink display.
The YotaPhone 2 will have a rear e-ink display that also supports touch, which means that users will be able to interact with many more of the handset's functions via this secondary display, which offers ultra-low power-consumption, and which can therefore dramatically extend the handset's overall battery life.
Jolla has announced that it plans to launch a new low-cost mini-tablet. Like Jolla's phone, the tablet will run on the company's own Sailfish 2.0 OS (which can run Android apps), but it features much better specs than the handset. The Jolla Tablet will include a 64-bit quad-core 1.8GHz Intel processor, 2GB of RAM and 32GB storage, along with a 7.9-inch 2048x1536px IPS LCD screen.
The price of all this is intended to be just $189 – and Jolla asked for the public's support to make it happen. The company set up an Indiegogo crowdfunding campaign to help it finance the first run of tablets with a target of $380,000. Within just a few hours, it had smashed through that target with over $530,000. The amount raised stands at almost $1.2m – and there's still over two weeks to go before the fundraising round ends.
Jolla was formed by former Nokia employees, and this week, their former employer also enjoyed a bit of time in the media spotlight. Nokia spent a couple of days generating buzz around the idea of 'what's next' for the company, before tweeting a mysterious image of a black box with its logo on top.
The next day, Nokia announced a new Android tablet, the N1. The device offers good specs for a decent price, including an aluminium body that's just 6.9mm-thick, a 7.9-inch display with 2048x1536px resolution, 64-bit 2.3GHz Intel Atom processor, 2GB RAM and Android 5.0 Lollipop.
Nokia isn't actually building the tablet – it sold its devices and services business to Microsoft earlier this year. Instead, the N1 is being built by Foxconn – the same company that builds devices such as the iPhone and iPad. Foxconn is handling all of the manufacturing, as well as the sales, distribution and support, with the device being marketed with Nokia's brand under licence.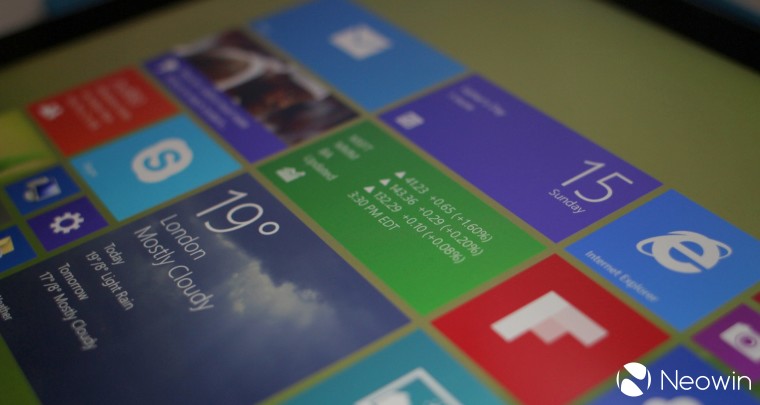 Neowin learned this week that Microsoft is still seriously considering officially supporting Android apps on Windows. The implementation currently being discussed would see developers being required to port their Android apps to a special runtime environment in Windows, allowing Microsoft to retain some control over how the apps run and interact within its OS.
On Thursday, we published our review on the Tronsmart Draco AW80, an Android TV box with a whopping 8-core processor, along with 2GB RAM, 16GB storage and a ton of external ports, including full-size HDMI, USB 2.0 and 3.0, and various others. We judged it to be one software update from greatness, with some gameplay issues and slightly buggy firmware ruining the experience a bit.
We also had a chat this week with the team behind the Microsoft Band device, learning that it was originally conceived as an Xbox Kinect peripheral, before the decision was later made to spin it off as a standalone health- and fitness-focused wearable.
While we were in Redmond, we also dropped in on Microsoft's Surface team to take a closer look at the custom solution – and custom tablets – that they created for the NFL. Be sure to check out the full article, for hands-on details and photos of the device.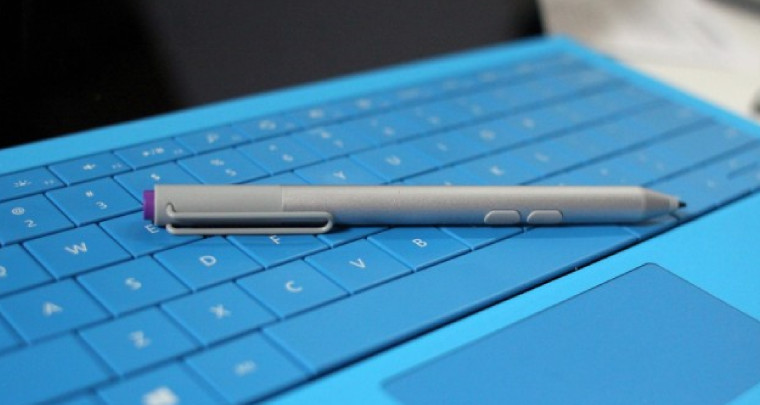 Microsoft rolled out another update to its Surface Pro 3, bringing various improvements and fixes, including yet another attempt at resolving persistence issues with the tablet's Wi-Fi performance.
The company also released an out-of-band security patch for Windows this week, addressing an elevation of privileges vulnerability, which Microsoft advised all users to install as soon as possible.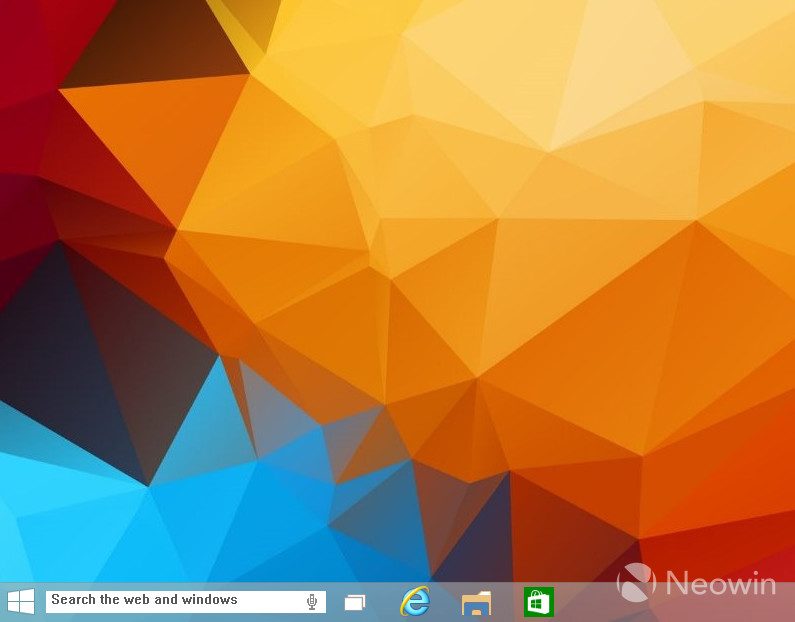 There was also plenty of Windows 10 news this week, starting with an interesting hidden feature that can be enabled via a registry tweak (if you like living on the edge, that is) it enables a search box in the task bar. Unfortunately, when enabled our team of experts were unable to do much with it, as it hanged every time an input was performed. Fortunately however, it can be toggled on/off as well through right clicking on the task bar and selecting Search > Show search box.
We also took a look at an early build of Continuum in build 9879, which is also disabled by default, and for very good reason, it's also quite buggy and unstable. It appears to be a replacement for the Start screen on touch devices, and this is just a guess, it could also turn out to be a complete replacement for the Start menu as well or simply an option. Either way it's not yet ready for primetime.
Of course, not everyone has build 9879 yet, that is if you aren't in the "Fast ring" release schedule. For those that left the preview on the default "Slow ring" Microsoft has announced that build 9879 will be rolling out to those users sometime early next week. The plan was to release it this week, but Redmond decided to hold off so it can push a few more stability fixes into the build.
And finally, Microsoft also announced that Windows 10 will get a kernel bump to 10.0 from 6.4, no specifics were given other than:
Developers preparing for Windows 10 should note that the Windows NT value in the UA string will change from 6.4 to 10.0 with the new release. If you have code that depends on the version number, we advise that you update to allow for the new value.
The announcement came a day after Chinese website ithome leaked an image with Windows 10 showing Version 10.0.9888 in the command prompt.
This week also saw the announcement of the $199 priced Windows 8.1 HP Stream 11 which comes with a one-year Office 365 Personal subscription, which now includes unlimited OneDrive online storage (although the ad, curiously, says that this is limited to just 1TB, despite Microsoft's recent announcement).
Key specs of the Stream 11 include:
Dual-core Intel Celeron N2840 processor
11.6-inch display with HD (1280x720px) resolution
2GB RAM
32GB storage
HDMI port
Up to 8 hours of battery life
The momentum doesn't stop there with HP, of which also announced two models of the HP ENVY x2, which looks a lot like the Surface Pro 3, but at a cheaper price. Everything from the kickstand to the cover mimics that of the Surface Pro 3, although the 15.6in display is quite a bit larger than what Microsoft has put in its device. The base model starts at $749, and there's a smaller 13" version priced at $799 due to it including a SSD, full specs are available here.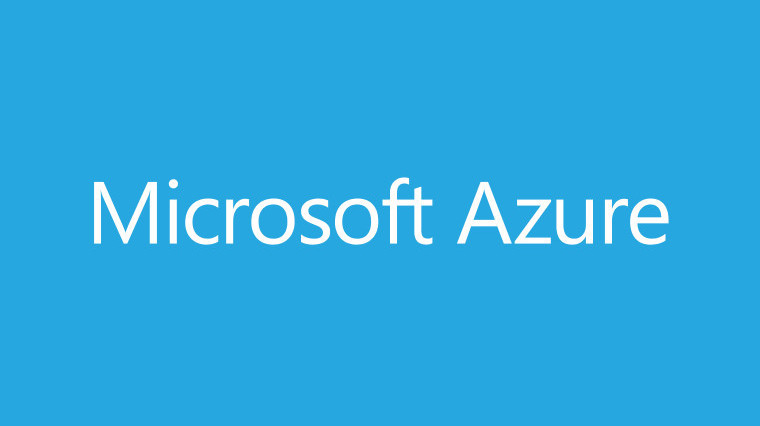 It hasn't been a good week for Microsoft's Azure service however, with the service suffering major outages on Wednesday, when it finally started to come back online the company issued an apology blaming a "performance update" for the outage, to add to the misery Microsoft also claimed that the patch caused a second error which ended up pushing the patch too quickly across the service, resulting in a difficult rollback scenario.
Samsung was also in the news this week with a claim that it intends to cut it's phone models by 30%.
In the past three years, Samsung produced a whopping 190 different cellular phones globally, which includes hero products like the Galaxy Note 4 Edge and the metal-bodied Galaxy Alpha. To put that number into perspective, Nokia/Microsoft managed to release 23 Lumia devices for the Windows Phone 8/8.1 platforms. The company is said to start looking at ways that it can share individual components across its line of low to mid tier devices, but that it could also occur in the flagship models too.
One thing Samsung will not be holding back on though, is the development of phones with (purposely) bendable and flexible screens. Samsung's Display division confirmed to ZDNet on Wednesday that it will start shipping significant quantities in 2015.
Samsung Display executive Lee Chang-hoon said that the company "will secure production capacity of 30,000 to 40,000 [units per month] by the end of next year". Lee added: "We plan to provide customers with a product that has a flexible display by the end of the year [2015]. However, nothing has been decided on the finished product."
Also on Wednesday, yet another issue cropped up with Apple's iPhone 6 Plus camera.
A number of users have been complaining in Apple's forums over the last month about issues with the camera on the iPhone 6 Plus, which wouldn't focus and would only take horrible, distorted and blurry images.
It looks like the issue stems from problems with the OIS, optical image stabilization, a feature only found on the more expensive 6 Plus and absent from the smaller iPhone 6. OIS, mechanically counteracts the tiny vibrations from your hands or other sources allowing for smoother videos, less blurry photos and better low-light performance – obviously as long as it works correctly, seems the company can't catch a break lately.
So we can only hope that the Cupertino company's next major effort will go a bit more smoothly; and that is launching a paid Beats music subscription to all iOS devices as early as March next year. With some 800 million iOS devices out there, with 200 million subscribed to iTunes, that's a massive customer base to build off the earlier acquisition of Beats.
And sticking with Apple for a bit, the company also announced the end of 'Free' apps in App Store this week, but it's not some devilish move to require payment for every app, it's simply a move to end the practice of 'freemium' apps being labeled as 'Free' when there are in-app purchases, the European Commission had been pressuring both Google and Apple to change this practice in their App stores, and they have complied. Now, regardless if there are in-app purchases on 'Free' apps or not, the apps will now be labeled as 'Get'. So, it's simply a name change, but a noteworthy one.
Sticking with app stores, Microsoft had an announcement of its own that actually made it less attractive to develop for Windows this week. Basically, developers earn 70% of the cut for their apps in the store, and then 80% after $25,000 of sales has been reached. From 1 January 2015, the $25,000 sales target is going away. The legal jargon for the app store policy on sales can be seen below:
For the Windows Store. The Store Fee for Apps made available in the Windows Store is thirty percent (30%) of Net Receipts, unless and until your App takes in total Net Receipts of USD$25,000, after which time the percentage is 20% for that App. The twenty-percent (20%) Store Fee will be in effect until December 31, 2014. Beginning January 1, 2015, the Store Fee for all Apps made available in the Windows Store will be thirty percent (30%) of Net Receipts.
ii. For the Windows Phone Store. The Store Fee for Apps made available in the Windows Phone Store is thirty percent (30%) of Net Receipts, except for transactions subject to the Commerce Expansion Adjustment, for which the Store Fee shall be forty-three and nine-tenths percent (43.9%) of Net Receipts.
Surprisingly, this was announced at BUILD 2014, but nobody seemed to pick up on it at the time.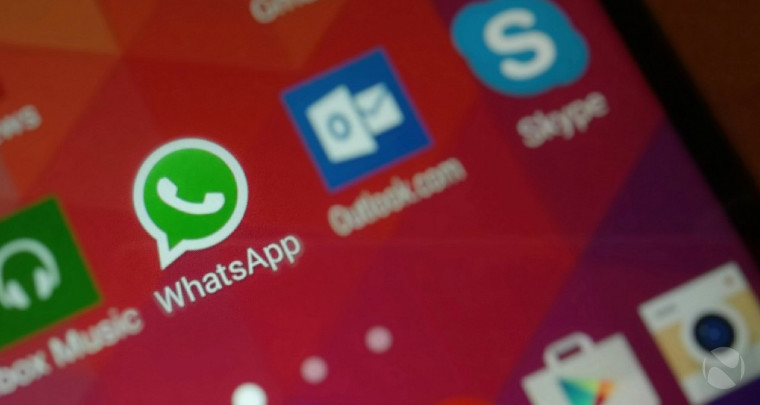 This week also saw WhatsApp introduce end to end encryption for its service, the announcement was helpfully disclosed by a startup called Open Whisper Systems, who has been collaborating with Whatsapp on the extra security. The new encryption should keep messages safe while stored on devices, but also while traveling between servers online.
This move is likely to annoy the US government which openly criticizes such moves, claiming that it makes it easier for terrorists to communicate freely; the government also struck down a bill earlier this week that would have restricted online data collection and would've brought greater transparency to the NSA, such end to end encryption, it can be argued, is being shifted onto companies like WhatsApp for this very reason.
Mozilla was also in the news with it's three year default search agreement coming to an end with Google, the company had enjoyed up to $300 million a year in revenue through the partnership, but Mozilla looked to greener pastures and jumped ship to Yahoo! who has almost certainly offered them a better deal. Seeing as Mozilla survives mainly off this capitol (which accounts for around 90% of their yearly revenue) it goes without saying they stand to earn more from the Bing powered Yahoo! search deal.
Yahoo! also agreed to support 'Do Not Track' for searching too, but if you simply can't stomach the switch, Google can still be selected as the default search in the Mozilla browser.
And finally, we end our epic 7 day journey with our very own Brad Sams becoming… Clippy. Yes, you read that right.
In one of the more stranger events probably ever held at Redmond for a news journalist, Sams got to wear the Clippy suit, and well, to put it in his own words:
In a super-secret location on Microsoft's campus that is definitely not Studio E's lobby, I got to become Clippy. The suit, which is roughly 3.5ft high is about as awkward to put on as an 8th grade dance. It's slim, no pivot points to bend and is made of a material that has less airflow than a Surface Pro 3 with a cat laying on the vents.

But as the suit slides over you, a feeling of being absorbed into the Microsoft universe takes place and suddenly you become invincible. On Microsoft's campus, if you are Clippy, you can do anything - at least, that's how it feels.
You can read the full shenanigans on that here.
Ed note: Usually Andy Weir does the 7 days articles, but he is feeling unwell; on behalf of all the staff I want to wish him a speedy recovery!